CUPRA Unveils Second Electric Model: The CUPRA Tavascan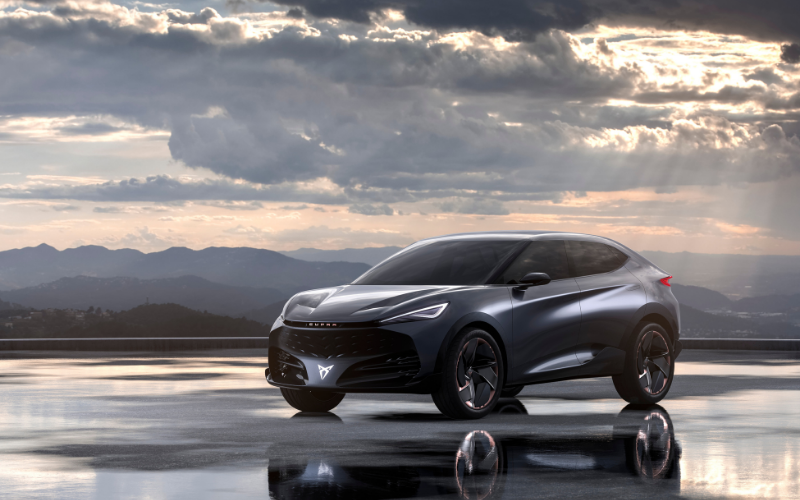 CUPRA has announced that its second all-electric model, the Tavascan, will join the brand's range in 2024.
First revealed at the 2019 Frankfurt Motor Show as a concept, the Tavascan will be produced in Barcelona and will hit the UK market in 2024.
CUPRA President, Wayne Griffiths, said, "Our dream will come true: the CUPRA Tavascan will be a reality. Based on the Volkswagen Group's MEB platform, it will be designed and developed in Barcelona and will reach Europe and overseas markets in 2024."
The CUPRA Tavascan will be the second electric vehicle to join the range, following the CUPRA El-Born, which is set to arrive into dealerships towards the end of this year.
Here's a little taste of what we can expect from the CUPRA Tavascan.
Combining high-performance with epic styling, the new Tavascan is a CUPRA model through and through. It's equipped with a 77kWh lithium-ion battery pack and delivers up to 279 miles of range, with the aerodynamic design enhancing performance even more.
Inside the futuristic elements, including the 3D leather relief bucket seats with integrated speakers, adds a unique touch to the Tavascan's interior and enhances comfort and style throughout. The 12.3" digital cockpit provides all the information the driver will need, while a 13" infotainment display can be positioned to improve visibility.
More details are yet to be released, so make sure you bookmark our news page to keep up with all the latest updates from CUPRA.
At Bristol Street Motors, we stock a fantastic range of new and used CUPRA models, so if you're interested, make an enquiry today!