David Guetta to power Renault Twizy in Covent Garden event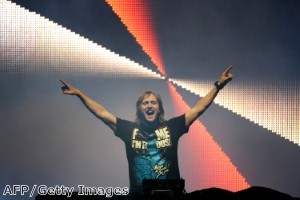 French carmaker Renault is planning an all-star musical affair in central London this week in order to boost the profile of its innovative Twizy.

The firm announced internationally-acclaimed DJ David Guetta as an ambassador for the 100 per cent electric car a number of weeks ago.

And in what will be his first significant act in the role, Guetta will provide the tunes as the Renault team takes to Covent Garden this weekend (July 6ht to July 8th).

While Guetta will be behind the decks, Britain's Got Talent stars Twist and Pulse will take to the dance floor in order to create enough positive energy to power the Twizy.

Guetta will spin his tracks near a sustainable dance floor and will be joined at the event by legendary DJ Norman Jay.

Andy Heiron, UK head of electric vehicles programme, said the event will be a highlight of the Twizy tour.

"The Covent Garden event will be the biggest on the tour and is the perfect location for Twizy to take centre stage, and the dancing will be fantastic," he said.

"But the proof is in the pudding. We're confident that after experiencing the refined and responsive driving experience of a purely electric vehicle, combined with the financial and environmental benefits of switching to an electric vehicle, potential buyers will be smitten."

Members of the public brave enough to throw some shapes will be given a pair of limited edition 'Plug Into The Positive Energy' wayfarer sunglasses.

As part of the company's test Drive Tour, motorists will be able to see what the Twizy is all about, while staff members will be on hand to offer information on how the innovative motor works and how it can help reduce CO2 emissions.

Guetta has rarely been absent from the charts in recent months, while Twist and Pulse have achieved great success since impressing the Britain's Got Talent judges in 2010.