Detailing the new SEAT Leon Sports Coupe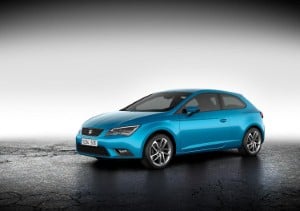 Spanish car giant SEAT has claimed that its new Leon Sports Coupe - also known simply as the Leon SC - is "the perfect embodiment of the SEAT design language".

Launching onto the UK car market as the most sporting model in the SEAT family to date, the vehicle is set to blend a gorgeous exterior design with a functional interior.

The engine found under the SEAT Leon SC vehicle's bonnet is also impressive feats of manufacturing.

Offered as a series of powerful and efficient TDI and TSI motors, all of these options come complete with direct injection and turbocharging capabilities.

In order to demonstrate that SEAT is doing all it can to protect the environment, the most economical Leon SC engine – the 1.6 TDI – can deliver 74.3mpg and limit its CO2 emissions to a frugal 99g/km.

James Muir, the president of SEAT, underlined: "The new Leon SC is the design icon of the model line-up. It conveys perfectly the core values of the SEAT brand – design and dynamics, technology and quality, all at a fair price."

More will be seen of the SEAT Leon SC when it makes its public debut at the 2013 Geneva Motor Show in March.