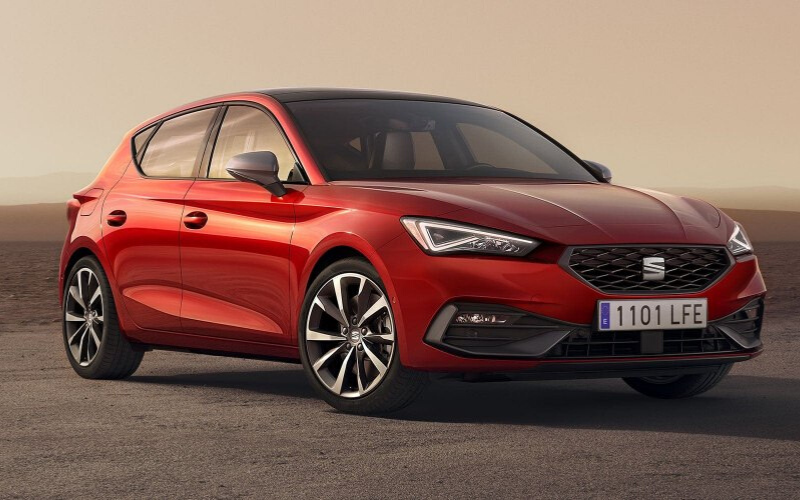 SEAT has finally revealed the 2020 Leon, and although it's still recognisable as its predecessors, the New Leon has subtly been reinvented to create a unique and strong new presence.
The future is definitely looking bright with the New SEAT Leon. The exterior bodes a sportier feel, whilst the new scripted logo and the diamond grille brings a touch of luxury to the roads. The fresh new look really makes the Leon stand out, and everyone is sure to see you rollin' with the 18" alloy wheels.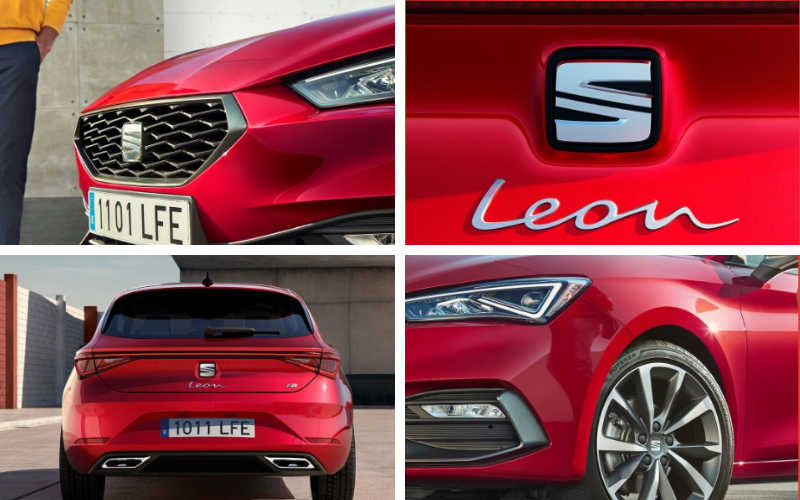 Inside, the luxurious feel continues, with a modernised cabin built with high-quality materials to enhance comfort. You can create your own atmosphere with the ambient, LED lighting situated on the dashboard, whilst picking the right music to set the tone with the amplified sound system.
Everything included in the New SEAT Leon is there to improve your driving experience. Parking has never been easier with the Park Assist - all you need to do is control the pedals and let the New SEAT Leon do the rest. The new 10" Navi system will keep you on the right road on every journey, as well as informing you on where to park, where the nearest petrol stations are, and which routes are best to take to avoid the morning rush hour!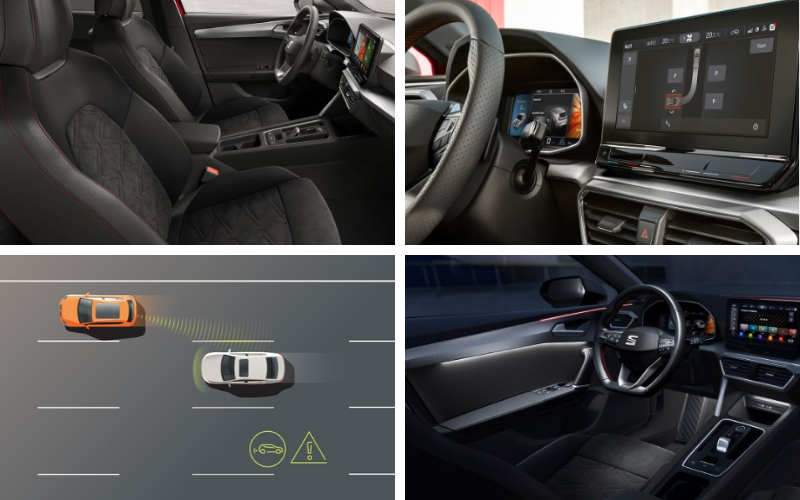 The New SEAT Leon will also help you keep an eye on your blind spot. The Side and Exit Assist makes sure it is safe to go when you're changing lanes, pulling out of a parking spot, or exiting the car, keeping you and other drivers safe at all times.
Starting from £19,855, the New SEAT Leon is available to order and is ready to hit the roads with you.
TAKE A CLOSER LOOK AT THE NEW SEAT LEON