Does the Vauxhall Corsa handle rough roads well?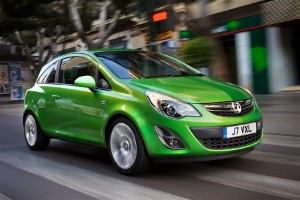 The Vauxhall Corsa offers motorists a smooth ride, according to one website.

According to a list of the top superminis available in the UK published by Motors.co.uk, the popular model is rugged and well constructed, while the latest version tops its predecessors in terms of performance and appearance.

The reviewer noted that while the old Corsa sometimes offered a bumpy ride, the new car copes with uneven road surfaces well and offers responsive steering.

A range of wheel and seat adjustments mean the supermini can be configured in a number of different ways to suit the motorist.

"It is also quiet and composed at motorway speeds. And, like the Renault Clio, it is roomy inside," the writer commented.

The Ford Fiesta was also named as a top choice for drivers looking for a new supermini, with the website praising its "responsive and satisfying" drive quality, as well as its comfort.

Vauxhall confirmed this week that the Corsa GTC will hit UK showrooms by the end of the year.