Vauxhall unveils Astra GTC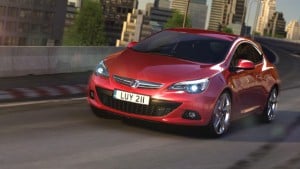 Vauxhall has confirmed that it will showcase a new model in one of its most popular ranges this year.

The manufacturer has released the first official images of the Vauxhall Astra GTC, a three-door car capable of carrying five adults that is based on 2010's GTC Paris concept.

According to the firm, it will unveil the model's specifications on June 7th, including technology, equipment, powertrains and pricing, giving customers a chance to decide on the perfect trim level to suit their needs.

The Astra GTC will then make it first public appearance at the Frankfurt Motor Show on September 15th, with the model expected to reach UK showrooms towards the end of 2011.

"The production GTC will feature a three-door body with dramatic proportions, yet will be capable of carrying five adults. It will feature the very best of Vauxhall's latest technology, as well as unique chassis features," Vauxhall confirmed.

Meanwhile, the Corsa VXR Nurburgring Edition will go on sale in the UK next month, capable of producing 205PS.