Double Win For Dacia At The Scottish Car Of The Year Awards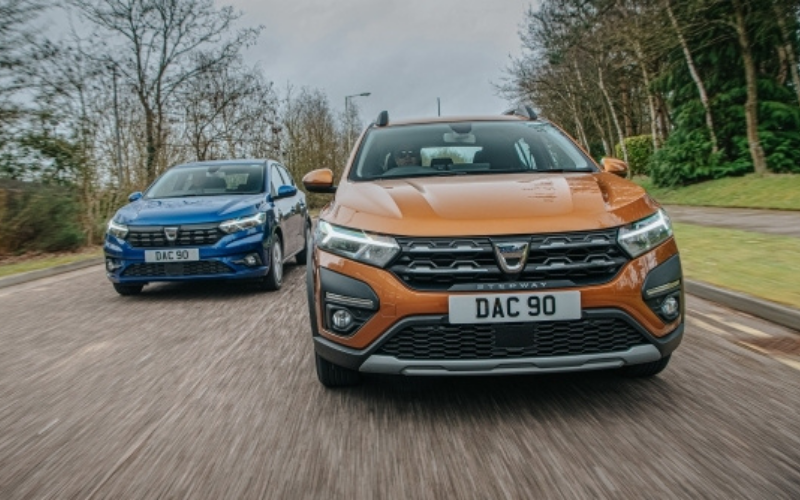 Dacia celebrates a double success at the 2021 Scottish Car of the Year Awards, with the Sandero scooping the 'Best Small car' title and the Sandero Stepway being named 'Best Small SUV/Crossover.'
Judged by expert journalists who form the Association of Scottish Motoring Writers (ASMW), the winners were applauded for their high-quality interiors and fantastic value for money.
Jack Mckeown, ASMW President, commented: "The Sandero was a clear and worthy winner. Dacia has been a game-changing brand in terms of value since it burst onto the scene, but what our members were most impressed by with the second generation Sandero was the step up in quality.
"The Sandero competes with the best in its class when it comes to fit, finish and technology, while still coming in £1,000s cheaper than its rivals, which is what makes it our winner."
For three years in a row, the all-new Sandero has been the best-selling car in Europe and its interior features updated materials, redesigned seats and state-of-the-art technology.
Jack Mckeown, ASMW President, added: "All the superlatives that apply to the Sandero also relate to the Sandero Stepway. It drives very well, offers excellent value for money, and has a high-quality interior.
"The Stepway version adds the rugged styling and increased ride height that crossover buyers look for, making it a deserving winner of our Small SUV/Crossover of the Year title."
The Sandero Stepway is enhanced with a more rugged exterior and innovative features and offers the same high-quality as the Sandero hatchback.
Luke Broad, Brand Director for Dacia UK and Ireland, commented: "Customers want reliable, good quality cars, all for the best value. At Dacia, we offer just that! We are proud of both models and the most satisfying thing is that customers love them too."
Keep an eye out in our newsroom for more Dacia updates.
Shop new Dacia Sandero deals, here:
Shop new Dacia Sandero Stepway deals, here: