Driving an Electric Car on the Motability Scheme: Your Questions Answered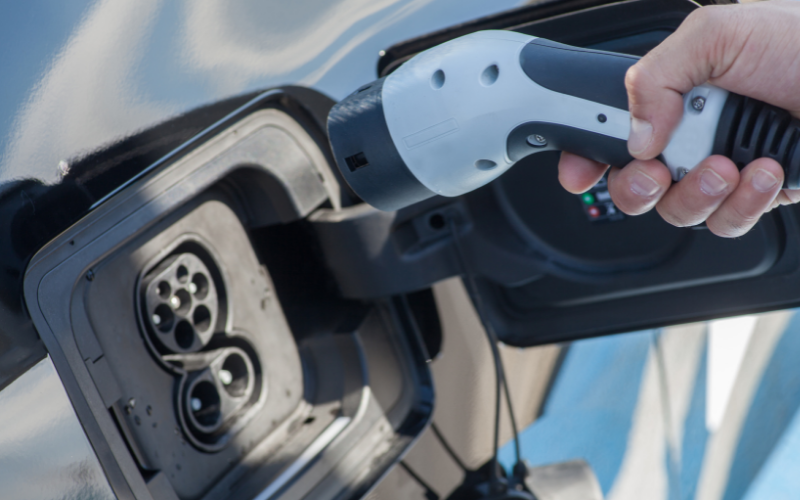 If you're thinking of getting an electric vehicle on the Motability Scheme, you'll be pleased to learn that there are an array of options to choose from. We also understand you may have lots of questions about how it all works, so we've put together this handy guide to help.
Read on to learn more.
Which Electric Vehicles are Available on the Motability Scheme?
There are a wide variety of electric vehicles available on the Motability Scheme, and with so much choice, you're bound to find something that suits your lifestyle. Whether you're after a small car to get you around town, or something larger to fit the whole family, we've picked five of our favourite electric vehicles, currently available on the Motability Scheme. You can also browse all available vehicles using our handy search tool, or contact your local dealer if you have any further queries.
Please note that Motability update the list of vehicles on offer and their pricing each quarter.
Will an Electric Vehicle Meet My Needs?
This depends on your lifestyle! Many people worry about EV range and available charging infrastructure, however with advances in technology and significant investment by the government, for most people, this needn't be a worry.
The average car journey in the UK is around 8.4 miles, and the average electric car range for EVs in the UK is 193 miles; that means that in theory, an electric vehicle would be more than capable of meeting the daily needs of a typical UK driver.
Additionally, there are 42,000 charge point connectors across the UK. That's actually more public chargers than there are petrol stations - and this number is growing. So, you should easily be able to find a public charge point if you're on the go.
Of course, it comes down to personal choice and if you feel like an electric vehicle will fit in with your lifestyle. Feel free to discuss this with your Motability Specialist at your local dealership if you'd like more information.
How Often Do I Need to Charge My Electric Vehicle?
This depends on how much you drive. If you're don't drive particularly far each day, you won't need to charge your vehicle every day. Equally, if you do rack up the miles, charging when you get home each night is perfectly viable. Your EV will automatically switch off when it reaches a full charge so you don't have to worry that it will constantly be using electricity.
How Long Does It Take to Charge an Electric Car?
Again, this depends on a number of factors, such as the car battery size and the power of the charger you're using. A typical 60kWh battery-electric car, will take just under 8 hours to charge from empty to full using a 7kW charging point. It's also worth noting that most drivers will top up their charge, rather than waiting for their battery to drain fully before re-charging to full, so it won't always take this long.
How do I Arrange to Have a Charge Point Installed at Home?
If you've decided an EV is for you – congratulations, you're ready to reap the rewards of reduced fuel costs and zero-emissions driving!
After you've chosen your electric vehicle, simply mention to your Motability Specialist that you'd like a home charge point installed, and we can take care of this for you. A charge point supplier will contact you via phone or email, and you may have to provide some additional information on your fuse box location, and where you would like the charger fitting, for example. The Motability Scheme will pay for the cost of the installation if it's your first charger.
Can I Get a Home Charge Point if I Rent My Property?
If you live in a rented property, you can still have a charge point installed. All you need is a letter in writing from your landlord which says that they agree to have a point fitted, and this can be arranged.
Where Can I Install a Home Charge Point?
Your charge point can be installed on any exterior wall of your property, or inside a garage if you have one. Before you choose where it's going, have a think about whether any obstacles will make accessing the charge point difficult, or if there's enough room to allow easy access.
What if My House Isn't Suitable for a Home Charge Point?
If you don't have the room for a home charge point to be installed, you can still drive an electric vehicle! There are so many public charge points that you can access. Apps like Zap Map show you every public charge point in the country so you can find the nearest point when you're out and about.
Is it Safe to Charge my Car in the Rain?
Yes! Electric chargers are fully waterproof and the electronics inside your vehicle are also waterproofed, so it's safe to charge your car even when it's raining outside.
We hope this blog has helped to answer some of your electric vehicle questions! Keep an eye on our Newsroom for all your Motability updates, or follow the links below for more information.