Which Electric Vehicles are Available on the Motability Scheme?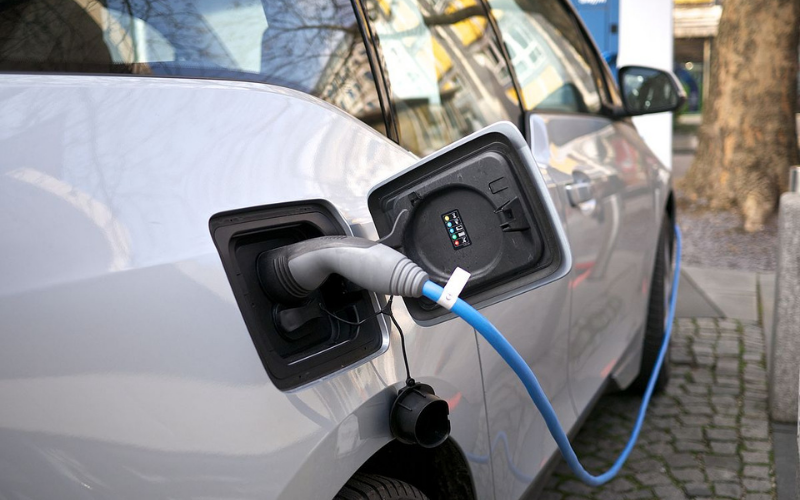 The number of electric vehicles available through the Motability Scheme is growing in line with rising consumer demand, as people increasingly look to reduce both their emissions and fuel bills.
Nowadays there's an electric vehicle to suit just about every lifestyle; covering everything from compact cars for urban driving to larger SUVs for busy families.
If you're looking to go electric for your next Motability vehicle, we've picked five great options which are currently available through the scheme.
Read on to find out more about each option.
Nissan LEAF 40kWh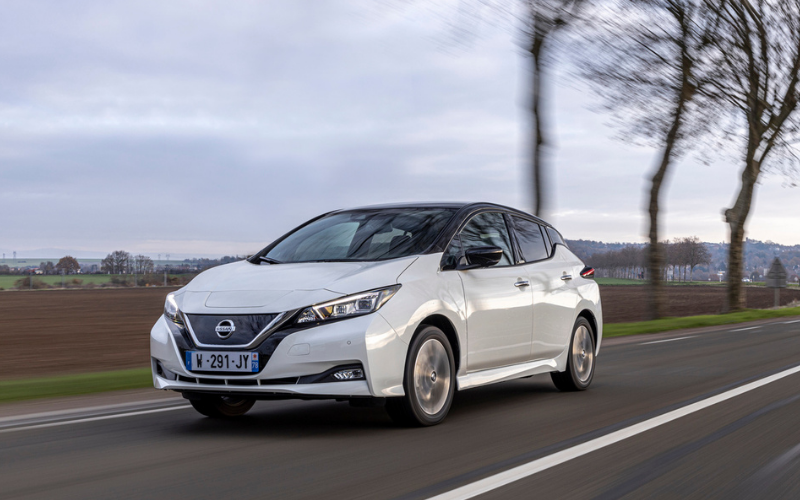 The Nissan LEAF was the first mass-market electric vehicle and is widely regarded as an iconic EV. Having been on the roads for over a decade, and with over half a million sales worldwide, the LEAF is a true testament to Nissan's electric legacy.
With a range of up to 168 miles and compatibility with fast-charging 50kWh public chargers, it's an ideal vehicle for everyday commutes and trips around town.
Vauxhall Corsa-e 50kWh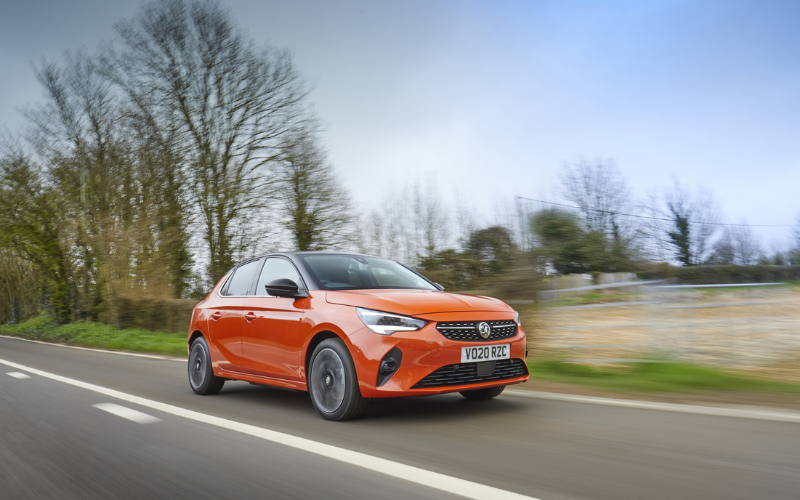 The Vauxhall Corsa is always one of the best-selling new cars in the UK year on year, meaning it's clearly doing something right! Now the Corsa has an all-electric option, which comes with all of the perks of the original model, with the added benefit of zero-emissions driving.
Range anxiety can be banished, as the Corsa-e can take you up to 209 miles from a single charge. Plus, its compact design means it can easily navigate busy streets and perform tight manoeuvres, however, there's still plenty of room for five people plus luggage inside.
View Vauxhall Motability Offers
PEUGEOT e-2008 50kWh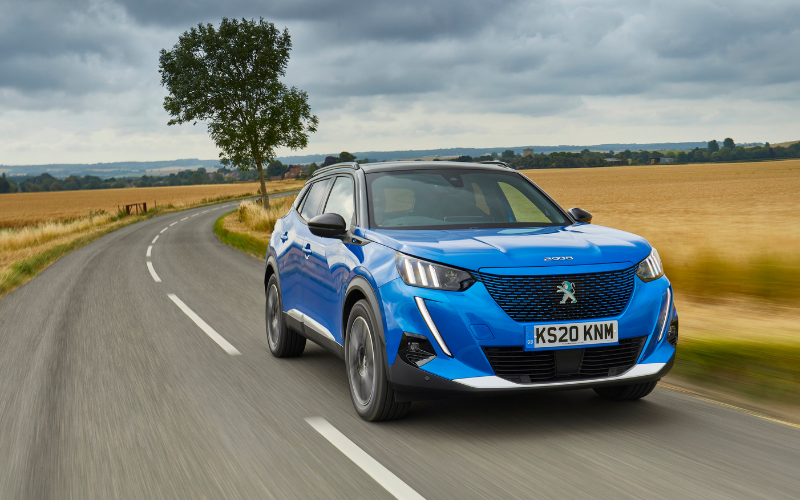 The PEUGEOT e-2008 is a versatile, compact SUV with a captivating exterior design. Inside, the smart interior provides comfort and ample passenger space, plus a good-sized boot for extra belongings. The boot space hasn't been compromised with the addition of the battery, so you can expect a roomy 434-litres (as per petrol and diesel models) to pack what you need.
With the electric 2008, you can be sure to travel as you please, with a range that will get you up to 128 miles from a single charge.
View PEUGEOT Motability Offers
Mazda MX-30 35.5kWh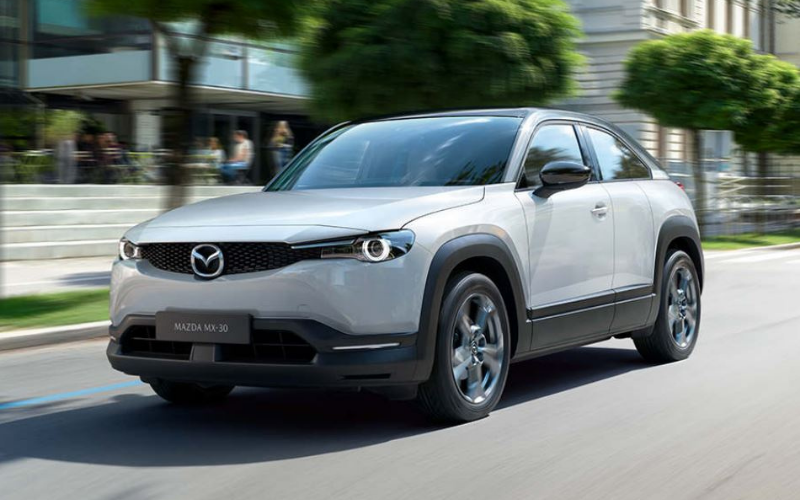 Mazda's first battery-electric vehicle, the MX-30 is an electric car for the everyday. It combines the spaciousness you'd expect from a family SUV, with the elegant styling of a coupe SUV. The front doors open forward to an angle of 82 degrees, and the rear doors open backwards to an angle of 80 degrees, which aids accessibility.
If you're looking for a car that delivers a smooth ride, balanced handling and a decent range (up to 124 miles), the MX-30 could be a perfect choice. Plus, it was named 'Favourite Electric Car' at the DrivingElectric.com Awards 2021!
Hyundai Kona Electric 39kWh
The Hyundai Kona Electric is a stylish SUV that is packed full of the latest technology. Refreshed in 2021, the vehicle has a sleek new front end and a number of premium touches that make it feel truly futuristic.
The Kona Electric is ready to take you on longer journeys; it has a range of up to 189 miles from a single charge and also comes with a powerful onboard charger that can be used at many high-speed public charging facilities, for faster top-ups when required.
View Hyundai Motability Offers
If you're interested in getting an electric vehicle for your next Motability car, it's likely that you've thought about charging. For many individuals, this is a perceived barrier to going electric, however, there are a number of ways to charge your car at ease.
Firstly, if you have off-street parking at home, you should be able to have a charge point fitted, at no extra cost (if it's your first charge point). Alternatively, if you don't have access to off-street parking, or it's not possible to fit a home charge point, you can access a network of public charging points for easy on-street charging.
If you'd like any more information on the Motability Scheme, you can enquire online, contact your local dealer or call us on 0344 947 0841 and a member of our friendly team will gladly assist.
*Vehicle range figures are based on WLTP and real-world figures may vary. All models listed as available on the Motability Scheme are correct at the time of publishing.