Driving England's Best Routes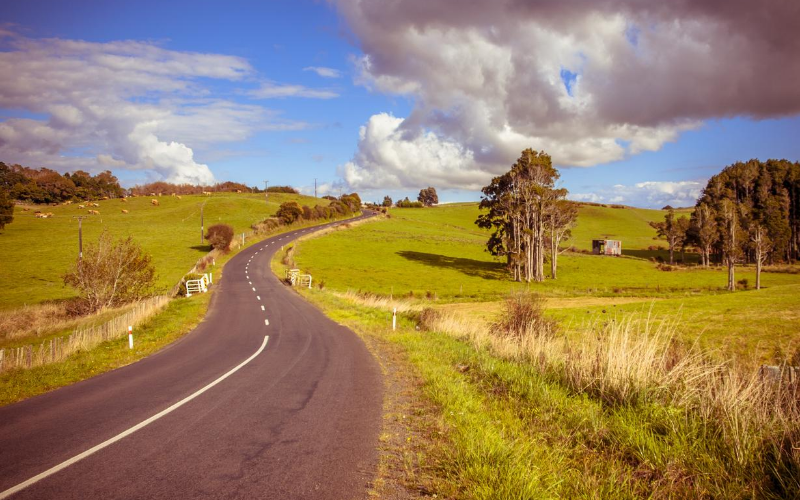 Although there may be current restrictions on international travel, it doesn't mean you have to miss out on a weekend away, a summer holiday, or a nice little day out with the family.
Explore the UK
For a small island, the UK has some amazing places to see, which are only a drive away. From the breath-taking views of the Lake District to the fresh sea air of the Northumberland coast, England is home to some of the most beautiful places for everyone to enjoy.
Read on to discover some of England's best routes for you and your loved ones to venture on.
Northumberland Coastal Route
The Northumberland route offers a stunning, coastal drive, with plenty of places for a pitstop along the way.
This North Eastern route offers you around 64 miles of coastal scenery to enjoy. Whichever point you start at, you will discover an array of beautiful places along the way, including Seahouses, Lindisfarne and Amble, all of which offer something for everyone. Whether you want to explore the outdoors at Northumberland's National Park or discover the historical wonderments of Holy Island, you'll be able to stop off at some of the best places as you wind through the country lanes.
Less than a mile off the A1 is where Alnwick Castle is situated, and it's a great place to put the magic back into your children's imaginations - especially if they're fans of Harry Potter!
Half an hour up the coastal road from Alnwick Castle lies another attraction, perfect for your little princes and princesses. Bamburgh Castle is a great educational visit, where you can learn all about the history and heritage of Bamburgh, as well as enjoying the magical and mythical stories that have lived within the castle walls.
Although these attractions are temporarily shut, Bamburgh is due to reopen on Monday 6th July, and you can still take a detour to revel in the marvellous construction of both castles – they really are the perfect backdrop for a family picnic.
The sea air will definitely build up your appetite and there are plenty of restaurants and cafes along the way to help you refuel. Now, you can't come to the seaside and not have the iconic dish us Brits are famous for. Based on the idyllic harbour of Whitley Bay, The Harbour View Fish and Chip Shop is a pitstop you won't want to miss! Currently, many places are still temporarily closed, however, a number of food places are offering a take away service, including The Harbour View. And, who doesn't want to enjoy a bite to eat whilst looking out across the North Sea anyway?
Please note: Beware of the Seagulls. They can be quite partial to a chip... or two!
Sign posted well, the Northumberland coastal route is super easy to follow – just look for the brown 'Coastal Route' signs and the let the road take you on an unforgettable journey!
The perfect car for this route: The Nissan X-Trail
Hardknott Pass (Lake District)
Calling all petrolheads, adrenaline junkies and dare devils! Are you ready for the drive of your life?
If there's one thing you'll take away from road tripping Hardknott pass, it will be that it is one of the most exhilarating drives to ever experience.
Only suitable for cars and light vehicles, Hardknott Pass is full of sharp corners, (super!) steep hills and breath-taking views of the mountainous Lake District, making it one of the most exciting driving experiences to ever venture on.
This single-track road is the perfect place to drop down the rooftop and let your hair down! Situated between Eskdale and the Duddon Valley, the tarmac snakes its way through the mountainous terrain, with nothing in sight except mountains and greenery for 2 whole kilometres – the perfect escape from reality.
Deemed one of Britain's most challenging roads, it's definitely not for the faint hearted and will test you to your limits, but it is 100% worth it. Just keep in mind that other vehicles will be travelling in the opposite direction, so make sure not to take those sharp corners too quickly to keep you and other road users safe!
As you descend back down to reality, you can enjoy the beauty of Ambleside, making a pitstop at one of the many traditional cafes or pubs for a bit of grub to refuel.
Please note: Some places may still be temporarily closed; however, many offer a takeaway service.
You'll be talking about it for years to come and it is a driving route that should definitely be on everyone's bucket list.
The perfect car for this route: The Ford Mustang
A171 (Through the North York Moors)
The A171 is a great route through the North York Moors to escape to for a peaceful and relaxing weekend break, with plenty of tranquil places on route for a spot of sightseeing.
Running up the Yorkshire coast, the A171 links through from Scarborough to Middlesbrough and is approximately 48 miles long, making it a perfect road trip for a day out or a weekend break. Although the current climate means many tourist attractions are temporarily closed, there are still plenty of sights to see as you drive along the A171.
From nature and national parks to sights and famous landmarks, places like Whitby and Scarborough offer a variety of attractions to enjoy.
Starting at Scarborough, you can enjoy a morning drive along the coast... and possibly a quick paddle in the North Sea! If you're lucky, and the sun is out, you could also pop the roof down to really feel the wind blow through your hair!
Then, just 33 minutes from Scarborough, you can head over to the North York Moors National Park, which is a great place to take in the magnificent views of the Yorkshire landscape and enjoy a spot of bird-watching, too.
Now, more than ever, it's important to try and support local businesses, and the North York National Park is the perfect opportunity. There are plenty of food places dotted about, including outdoor markets, farm shops and bakeries, for you to experience the great taste of local produce, whilst supporting the local community.
After exploring the beauty of the National Park, you can continue 7 minutes across to the lovely, little town of Whitby. Here, you can visit the Abbey, which inspired Bram Stoker's famous novel, Dracula, or you can stroll along West Cliff Beach and see the rainbow of beach huts located along the prom (perfect for that all-important Instagram shot)!
It really is a lovely route to journey along, and because it is an 'A' road, it offers a smooth and easy road to follow. You won't have to worry about any bumpy trails or off-road ventures - you'll be able to cruise in style whilst taking in the beautiful scenery around you.
The perfect car for this route: Mazda MX-5
Hartside Pass (A686)
Part of the A686, Hartside Pass is a great road to drive along to pass an hour or so.
Starting on the western edge of the North Pennine hills, the road is approximately 5 miles long and leads you to the small town of Alston.
The climb is steady, and not terribly steep, offering you a smooth and carefree drive. For the best experience, make sure your car features exceptional handling to really optimise every twist and turn along the Pass, and you'll be sure to feel the adrenaline rush through every wheel turn.
Providing breath-taking views of the Solway Firth and Scotland, the drive up Hartside Pass is worth it. Along the way, you'll have the gorgeous backdrop of the North Pennines to gaze upon, and once you reach the top, you can find the perfect spot to sit back, relax, and take in the surroundings around you.
On the way back down, you can make a pitstop at Alston to take a break and refuel. Known for being one of England's highest market towns, Alston sits 1,000 feet above sea level, and is a cute, little place to have a wander about or to enjoy a bit of trainspotting at the South Tynedale Railway Station. The Hub Heritage and Transport Museum is also located here, and is a great place to pass a couple of hours for those who love all things automotive!
Please note: The museum may be temporarily closed due to government guidelines
The Hartside Pass is the perfect route to journey down if you just need a bit of 'me' time or want to get out for a change of scenery.
The perfect car for this route: The Renault Megane RS
A422 (Warwickshire)
Our final route is the A422 road in the South of England.
Connecting Bedford and Worcester by way of Milton Keynes, Buckingham, Banbury and Stratford-upon-Avon, the A422 offers you plenty of pitstops along the way, as well as some lovely countryside scenery for a pleasurable journey.
One landmark which you must visit is the a very special motoring cafe. A home from home cafe for automotive enthusiasts, Caffeine & Machine is a fantastic place to grab a bite to eat, peruse the incredible art gallery or simply chit chat to fellow car lovers!
Please note: The Caffeine and Machine Cafe is temporarily closed, but please keep checking their website for further updates.
At approximately 84 miles long, the route is a great choice for those who fancy a week long road trip, discovering quirky and exquisite towns enroute.
The perfect car for this route: The Hyundai i30 Fastback
Read More
England really does offer some exquisite drives for you to venture on and the bonus is... they're right on your doorstep!
All you need to do is fill up, pack up and hit play on the perfect driving playlist and let the road take you to new destinations.
For more driving routes across the UK, check out our Top 5 Best UK Road Trips To Fill The School Holidays