EcoBoost equals sales boost for Ford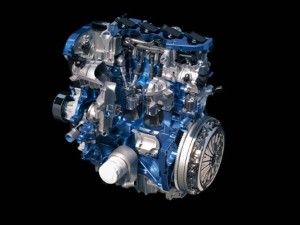 The EcoBoost engine is proving to be the new jewel in Ford's crown after the all-new Ford Focus posted impressive sales results in April.

According to the Blue Oval's latest figures, the Ford Focus one-litre EcoBoost model accounted for 17 per cent of sales in April.

These figures are all the more impressive given that last month represents the first full-month of sales for the model.

The 17 per cent figure represents almost 1,000 sales, while overall UK orders for the EcoBoost-powered Focus cars stood at 25 per cent.

Roelant de Waard, vice-president of marketing, sales and service at Ford of Europe, said: "The one-litre EcoBoost engine is an example of an innovation arriving to market at just the right time, when customers are looking for a very fuel efficient but still-fun-to-drive petrol engine.

"I have rarely seen such universal praise from the press, dealers and customers as that received for the Focus one-litre EcoBoost."

The popularity of the motor is not confined to the UK, however, with a large number of sales being placed across Europe.

Indeed, according to the figures, some 4,700 models were ordered across the continent's major 19 markets.

The popularity of the engine can be attributed in part to its ability to produce high power while also appealing to the more eco-conscious drivers.

The turbo-charged, direct injection unit is Ford's smallest, yet highest power density petrol engine ever.

According to the firm, it delivers the performance of a conventional 1.6-litre engine with the added bonus of improved fuel efficiency and lower CO2 emissions.

If the Focus sales are anything to go by, the Ford C-Max and Ford B-max models are set to notice a sales surge later this year as both models will soon be available with the EcoBoost engine as an option.