EcoMode could improve driving technique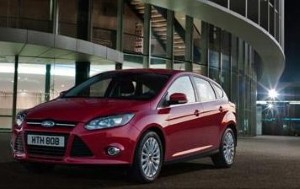 The new Ford Focus, which is set to reach UK markets in March, boasts a feature that could help motorists refine their driving economy.

Ford EcoMode is a software application that rates a driver's technique in light of how it affects fuel economy and offers simple hints about how to boost efficiency.

It measures speed, gear shifting and anticipation, and was developed after research by Ford showed that improving driving technique can raise fuel economy by an average of 24 per cent.

Ford engineer Thomas Schick said: "This is a useful tool that creates awareness between personal behaviour and fuel consumption and offers up hints on how to improve.

"Applying those hints and recommendations is all up to the driver."

The manufacturer notes that smooth acceleration and deceleration, cruise control and avoiding excessive idling can boost economy notably.

Available in sporty hatchback and stylish estate versions, the new Ford Focus will reach UK showrooms at the beginning of March.