Emergency workers back Tyre Safety Month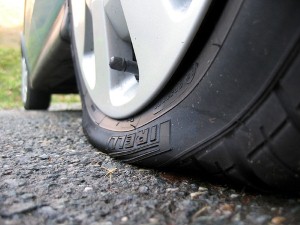 Emergency service professionals have shared their experiences in support of Tyre Safety Month.

According to TyreSafe, which is coordinating the safety month, drivers could be much safer should their tyres be properly inflated and have enough tread.

Having the right tyres could reduce the risk of aquaplaning, cut stopping distances and improve grip, the organisation notes.

Meanwhile, fire service road safety officer Clyde Evans told TyreSafe that he supports the safety month and that drivers need to make sure that their car is as safe as it can be.

"There could be a hundred reasons [for an accident], from the driver being distracted to the vehicle being unfit for the road. We're all responsible for making sure the cars we drive are safe - but how many of us actually do it?" Mr Evans commented.

The best way to check the tread of a tyre is to use a 20p coin, TyreSafe notes.

If the rim of the coin is concealed when it is inserted into the tread of a tyre, it complies with UK law.

Tyre Safety Month is backed the Highways Agency for the first time this year.