EXCELR8 BTCC Motorsport Team Get Ready to Take on Knockhill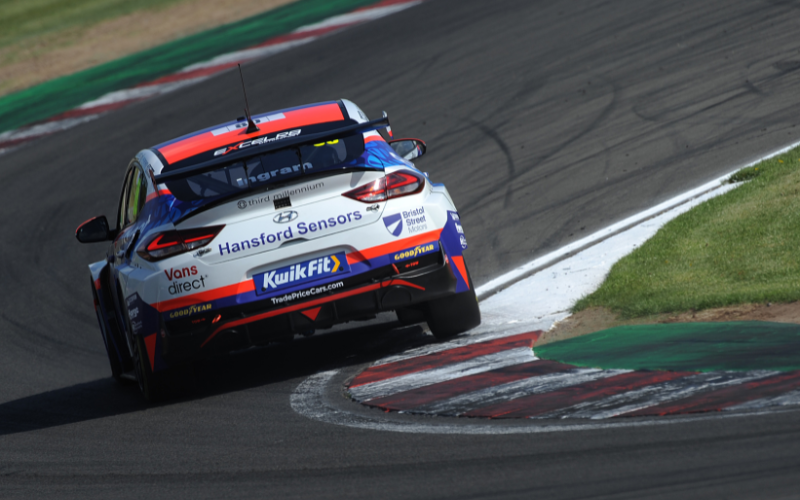 The EXCELR8 BTCC Motorsport team are getting ready to tackle rounds 16, 17, and 18 of the 2022 Kwik Fit British Touring Car Championship at Knockhill this weekend.
Crossing the border for the second half of the campaign, the Knockhill circuit is located in Fife, around 30 miles north of Edinburgh, and has seen BTCC cars grace the tracks for over 30 years.
At just 1.27 miles long, the circuit is one of the shortest on the calendar. But it's still a fan and driver favourite due to its unique character and high kerbs that see cars launched onto two wheels as they seek out passing opportunities and faster lap times.
The action packed weekend starts on Saturday 30th July with warm up sessions for all classes, as well as a qualifying session to determine who will be in pole position for the main event on Sunday 31st July.
The main race day on Sunday 31st July comprises 72 laps of BTCC excitement, with three 24 lap races.
This year sees Knockhill kick off the second half of the 2022 Kwik Fit British Touring Car Championship after the annual summer break.
Remaining circuits include Snetterton (300) from 13 - 14th August, Thruxton from 27 - 28th August, and Silverstone (National) from 24th – 25th September, before concluding at the iconic Brands Hatch (Grand Prix) circuit on 8th and 9th October.
Our team drivers Tom Ingram, Tom Chilton, and Dan Lloyd are driving into the second half of the campaign on a high after a double success at Croft. The team celebrated their first ever one-two finish with Dan Lloyd and Tom Ingram both taking podium finishes.
Tom Ingram is currently in pole position in driver standings with 195 points, followed by Daniel Lloyd and Tom Chilton in 8th and 16th position respectively.
EXCELR8 Motorsport / Hyundai are currently second place in manufacturer / constructor standings, and Bristol Street Motors with EXCELR8 TradePriceCars.com have also nabbed the top spot in the team standings with 308 points.
To wet your appetite ahead of Knockhill on Saturday, check out our video below for an exclusive EXCELR8 BTCC garage tour with team owner, Justina Williams.
Stay up to date with the latest BTCC and EXCELR8 Motorsport news by heading over to our social media channels:
Like Bristol Street Motors on Facebook
Follow Bristol Street Motors on Instagram