Fiat 500 proves popular in driver satisfaction survey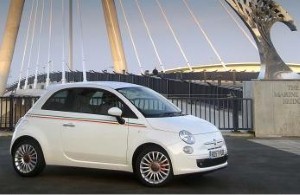 The popularity of the Fiat 500 and its low-emissions TwinAir engine has helped the manufacturer move up in the JD Power satisfaction survey.

According to the firm, its overall position of 22nd is the highest it has reached since the survey began in 1994, rising from 26th last year and 29th in 2008.

The Fiat 500 ranked 2nd in the survey's City Car category, while the Fiat Panda came 4th.

JD Power noted that motorists were particularly impressed by the 500's "retro styling and impeccable driving manners".

It also stated that the reliability and economy of many Fiat models also impressed drivers.

Andrew Humberstone, managing director for Fiat Group Automobiles UK, said: "The positive results of the task we initiated three years ago to improve customer satisfaction in Fiat and its products are starting to show through."

Last month, the Fiat 500 was crowned Best City Car in the 2011 Fleet World Honours, with editor Steve Moody praising its sub-100g/km CO2 emissions and "cheeky" design.

Furthermore, the car is available with a TwinAir engine, which is capable of 69 miles per gallon, with the NEDC standard labelling it as the lowest emission petrol engine in the world.

Furthermore, split colour seats take drivers back to the days of the original Fiat 500, launched in 1957.