Fiat 500X production likely in 2014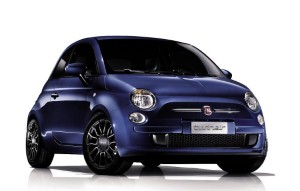 Fiat has announced that its production of the 500X model is to begin in 2014 at a factory in Melfi, Italy.

The crossover vehicle, which is said to be larger, more spacious and more capable than the 500L, is expected to be very popular when it goes on sale.

Fiat is investing heavily in the manufacture of this car, so much so that when company Chairman John Elkann and CEO Sergio Marchionn made the revelation, the Italian prime minister Mario Monti joined them.

It is also seen as a new strategic approach to car production by Fiat. Instead of solely relying on the classic approach of mass producing vehicles, the Italian car manufacturer is likely to scale things down.

To ensure that it still makes healthy sales figures, the Fiat 500X is exemplary of more upmarket models appearing on the market. Higher profit margins will be essential here.

Some have likened the new 500X model as a suitable rival to equivalents like Ford's EcoSport and Nissan's Juke.