First Glimpse Of The New Hyundai i30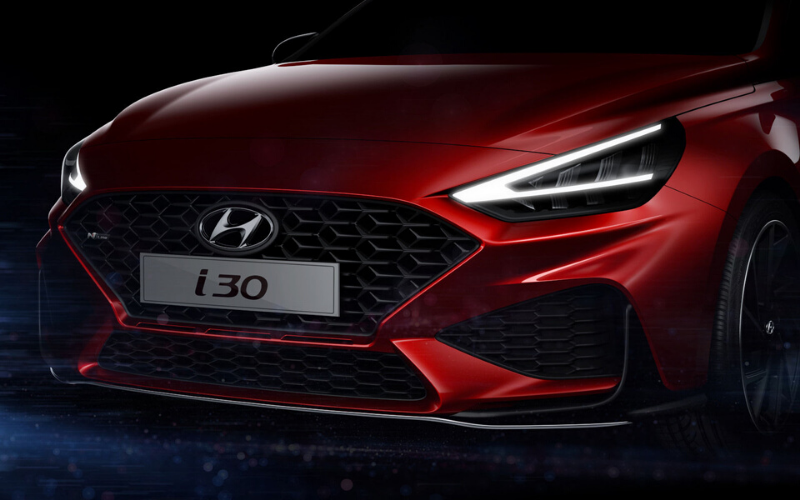 Hyundai has released a sneak peek of the new i30 ahead of the Geneva Motor Show 2020, just a week after teasing us with a

first look at the new i20.
Set for its world premiere at the Geneva Motor Show in March, the first look at the Hyundai i30 teases a new, fresh design. From restructured bumpers to illuminating LED headlights, the new i30 is sharper, bolder and seriously stronger!
Visually, it really catches the eye. The front grille enhances the wide stance, giving the new i30 a strong presence that is sure to own the road. The LED headlights complement the front, with the V-shaped Daytime Running Lights finishing off the striking look. Hyundai has definitely made sure the new i30 gives an impactful and lasting first impression.
Hyundai is keeping us on our toes for further details, with more images expected to be released in the coming weeks. However, we can expect redesigning of the rear bumper and lights, as well as a restructuring of the alloy wheels, which are expected to come in 16-inch, 17-inch and 18-inch options.
The lid has been kept tightly shut on the interior changes, but we can tell you that there will be a new 10.25-inch digital display along with other techy upgrades to look forward to!
For now, we will have to remain patient and leave the rest to the imagination until March, when Hyundai will premiere the new i30 to the world at the Geneva Motor Show, along with the highly-anticipated unveiling of the new i20.
Discover the new models from Hyundai