Football Youngsters Score Dream Day Out Thanks to Bristol Street Motors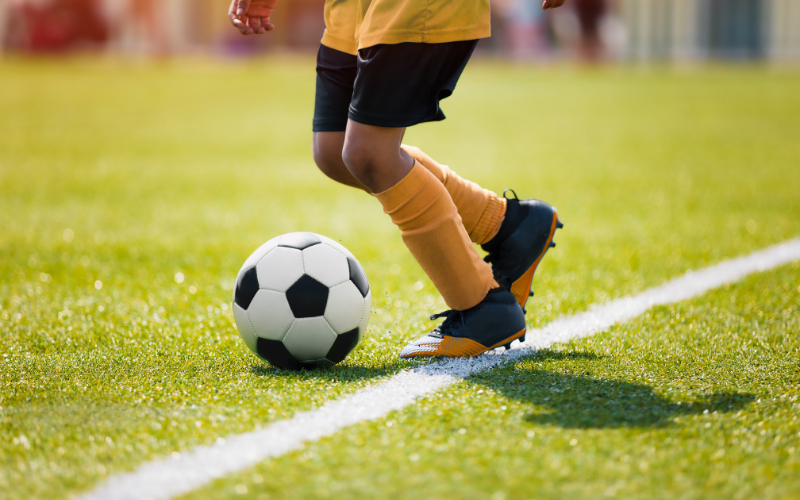 In celebration of our ongoing partnership with Derby County Football Club, two Bristol Street Motors dealerships helped to organise an unforgettable day for a local grassroots football team, Springwood United U7 Lightning.
On a typical Saturday afternoon, many of the kids of Springwood United U7 FC would be gearing up to cheer on Derby County from the stands. However, thanks to the Bristol Street Motors' CUPRA and SEAT Derby dealerships, the junior football team were able to take to the turf themselves and play on the pitch at Pride Park Stadium.
The boys had full access to the home team changing room before they walked out through the tunnel onto the pitch. Managers, coaches and substitutes were sat in the dugouts, whilst family and friends showed their support from the Toyota West Stand, creating a real matchday atmosphere.
The children were overjoyed to have a kick about on the same pitch graced by Derby legends past and present – and who knows, we may have inspired a few Rams of tomorrow...
A big part of initiatives like these is to encourage young people to have fun playing sport and enjoy a healthy active lifestyle. It was a pleasure to see the kids enjoying themselves and creating memories that will last a lifetime and we're proud to have helped facilitate such an incredible day for all involved.
With dealerships in Derby, the partnership between Bristol Street Motors and Derby County Football Club is a fantastic opportunity to utilise the power of sport to connect with local communities. We understand how significant football is in and around Derby and how much the club means to local people – we're delighted to be involved with a club with such a proud history and following.
Contact Bristol Street Motors CUPRA Derby