Contact Us
Address
Locomotive Way, Pride Park, Derby, DE24 8PU
Opening Times
| | |
| --- | --- |
| {{day.openDay}} | {{day.openTimes}} |
Our Services
Parts
Service Plan
Fleet
MOT
Service
Meet the Team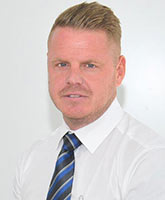 Matt Scholes
General Manager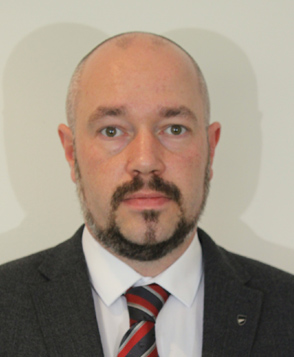 Simon Johnson
Aftersales Manager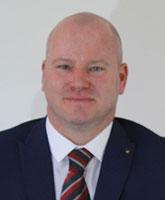 Mike Wardley
New & Used Car Sales Manager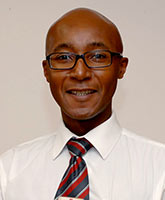 Fitz Martin
Fleet Manager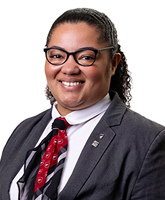 Kiera Wright
Business Manager (New & Used)
What our customers are saying at

SEAT Derby
The service we received was tremendous, staff were extremely friendly, and everyone at the garage seemed to go out of their way to be helpful to us and assist us with the necessary information.

Thanks!
R Willis
SEAT Derby
I was very happy with the service I received at SEAT Derby! The Salesman was an absolute star and answered all my questions and queries I had. He's fantastic. All the staff were very friendly and helpful :)
R Lashar
SEAT Derby
Myself and wife came into SEAT looking for a new vehicle at Seat Derby. We have dealt with this dealership before and purchased a vehicle from them, and the same salesman was available to speak to us. He gave us 110% customer service, and ensured our needs were met. We have once again had a great deal from SEAT. We will definitely be returning to seat to once again to arrange a great deal. We will also be recommending SEAT. Superb service. Thank you
P Raynsford
SEAT Derby
From choosing to go with Vertu whilst online right through to the delivery of my Gorgeous Seat Leon FR in Allor blue was amongst the best customer service I've experienced in my 49 years. To have my new car well within 3 weeks was impressive however the fleet manager from Derby Seat was just a joy to deal with, once he made initial contact we spoke & e mailed quite regularly & he kept me right every step of the way with a 'nothing's too much bother' attitude & a smile on his face(you can tell over the phone)The delivery date didn't go quite to plan due to the midlands rail network having issues however he told me to 'leave it with him' & within an Hour he had waved his magic wand & arranged to get my Leon delivered within 24 hours of the original date which was impressive due to unforeseen circumstances. He had arranged for my car to be outside my door by 8am the following morning which I was excited about then the driver phoned to confirm he was going to be leaving derby early to get to me in Newcastle by 8am, his manner was professional & he was lovely by the way, he turned up bang on time dressed immaculately with a shirt & tie on(just driven 230 miles!)& with a big smile & firm handshake for his customer, he enjoyed his cup of tea & was on his way, car is Superb. I am bowled over by the Quality & Genuineness of the customer service I received firstly by Vertu at Team Valley but Especially by the Sales Executive at Bristol Street Seat Derby and the delivery driver, please could you pass on my 'Thumbs Up' & sincere thank you from me as I'm So Impressed with the whole Enjoyable experience, Congratulations.

J Broom
SEAT Derby
At Seat Derby the Sales Executive who assisted me was easy to talk to, and the after care service was good too. I am glad I got my finance through Bristol Street Motors and in my eyes highly recommended.
J Harrison
SEAT Derby
Looking for a SEAT dealer?
Are you looking to buy a SEAT near Derby? Need an MOT, service plan, or spare parts for your SEAT? Look no further than SEAT Derby. Our dealership has a range of the newest SEAT models, including the Mii, Ibiza, Leon and Altea. We also have a large and regularly updated stock of used SEAT's, with body styles, trims, colours and technical specifications to suit everyone. Plus, with our flexible payment plans, you'll be able to drive away with the car that's right for you, whatever your budget.
We're located on Pride Way near the West Meadows industrial estate, easily accessible from the A52 and A5194. An approved SEAT dealership, we also house the facilities needed to provide a solid MOT, Service plan, spare parts and aftersales service. Our mechanics and technicians are highly trained, and will be happy to discuss with you what's best for your car. When you come in for an MOT or servicing with us, we'll give you all the knowledge you need to feel secure your car is in capable hands.
As a Bristol Street Motors dealership, we aim to have a consistent and high quality level of customer service. All our staff are knowledgeable, attentive, and happy to help you, whatever your needs. So if you're looking for a new or used SEAT in Derby, then don't hesitate to drop into SEAT Derby. We're easily accessible from Burton-On-Trent, Matlock, Ashbourne, Mansfield, Loughbrough, Uttoxeter, and the surrounding area. Or, you can always give us a call and one of the team will be around to handle your query. Alternatively, you can always book an MOT online. We hope to help you find the SEAT for you soon.