Ford C-MAX praised by reviewer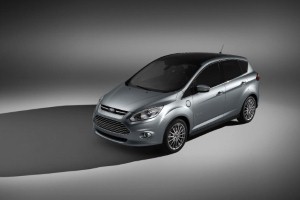 The new Ford C-MAX is a practical vehicle that offers an "exceptionally fine blend of ride comfort, handling and driver enjoyment", it has been stated.

According to a review published by Honest John, the model circumnavigates the problem of a lack of space and inflexible rear seats present in the original version by adding room without sacrificing performance.

The five-seater handles better than the Ford Grand C-MAX and could appeal to fans of the popular Focus range, according to Ford.

Merging exceptional ride comfort, handling and driver enjoyment, the C-MAX comes with a choice of three petrol engines and two diesel engines.

"The all-new Ford C-MAX range introduces a number of advanced new technologies, including the availability of new and powerful, yet highly fuel-efficient, low-CO2 Ford EcoBoost petrol engines. They models are also the first products to be launched from Ford's new C-segment vehicle platform," the reviewer noted.

Drivers who need more space could instead opt for the seven-seater Ford Grand C-MAX range.