Ford celebrates turning 111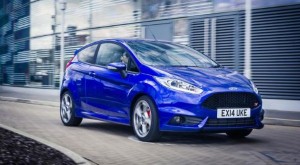 Ford has been celebrating its 111th anniversary by taking a nostalgic look at its rich history over the years and its major achievements to date.

The company, which was founded by its eponymous owner Henry in 1903, is considered to be one of the most innovative and successful car makers in history.

It wasn't his first car company. That was called the Henry Ford Company, which he left after ongoing disputes with stockholders. It would be renamed Cadillac, after Antoine Laumet de La Mothe Cadillac, the founder of Detroit.

Although he did not invent automobiles, or the assembly line, for that matter, Ford created the conditions necessary to mass produce the vehicles that were affordable to greater numbers of people (and still very profitable for the company).

The iconic Model T first rolled off the production line in 1908, one of the most revolutionary and influential cars in history. By 1916, 55 per cent of all cars on the road were Model T's, principally because it was markedly cheaper than other vehicles.

"I will build a car for the great multitude. It will be large enough for the family, but small enough for the individual to run and care for," Ford remarked in his 1992 book My Life and Work.

"It will be constructed of the best materials, by the best men to be hired, after the simplest designs that modern engineering can devise. But it will be so low in price that no man making a good salary will be unable to own one."

Interestingly, this famous vehicle was available in a number of colours when it was first launched, but the phrase that it is "only available in any colour so long as it is black" is true enough.

When a new assembly line was introduced in 1913, Ford decided that having one colour was economical and practical – black paint had the quickest drying time. By the time the company ceased production of the car in 1927, over 15 million units had been produced.