Ford Fiesta ST picks up prestigious Top Gear magazine accolades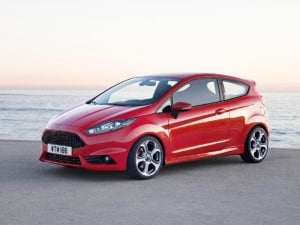 The Ford Fiesta ST has picked up two prestigious accolades at the Top Gear Magazine awards.

It was named the Car of the Year and the Hot Hatch of the Year. The magazine noted that the vehicle is a car that "invigorates, excites and rekindles some of the love you'd lost for the simple stuff".

The magazine went on to note that the car puts a smile on a driver's face everytime they get behind the wheel, describing it as the "most enjoyable" car of 2013.

Ford was praised for the restraint shown when adding new technology to the Fiesta ST, as it stuck to its policy of well-executed simplicity.

Many cars on the market now have a range of complicated features, but the Fiesta ST has a one-size-fits-all set-up that is at the top of its game.

Anthony Ireson, Ford of Britain marketing director, said: "The Fiesta ST seems to impress everybody who gets behind the wheel, and the TopGear magazine judges are no exception. This is a major accolade for the Fiesta ST and for Ford, and we are delighted to see the car recognised as such an enjoyable and value-for-money proposition."

The ST model is a slightly sportier Fiesta and can reach 62mph in 6.9 seconds, while boasting a top speed of 139mph.