Ford Focus 'is incredibly refined'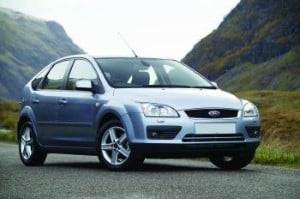 The all-new Ford Focus is "incredibly refined" and could interest motorists looking for fuel efficiency and comfort, it has been claimed.

According to a review published by Honest John, the 2011 version of the popular model has an upmarket interior and stunning ride quality, as well as offering more efficient diesel and petrol engine options.

The writer noted that the Focus is a car "against which everything else is measured"

"[The Ford Focus] is quiet and comfortable on the move, easy to drive, has a high quality interior and some mightily impressive and efficient engines. There's very little to criticise, aside from a cut in boot space, and much to praise," the reviewer commented.

Other positive aspects of the family hatchback include its automatic Start-Stop technology, low emissions and faster acceleration when compared with previous versions.

In related news, the new Ford Focus recently won the Fleet World Honours Safety Award for its high level of standard and optional equipment.