Ford Focus ST 'to reach markets in 2012'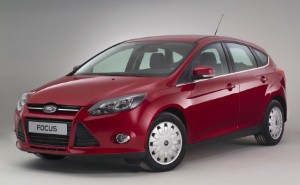 Ford has announced that its first global performance car will go on sale in 2012.

The Ford Focus ST boasts superb suspension, large wheels, a double exhaust and eye-catching paint, although it is still in the prototype stage.

It is being tested in Germany and the US, allowing engineering teams to tweak the model for optimum driving dynamics and performance.

Jost Capito, Ford director of global performance vehicles, said the Ford Focus ST would reinforce the company's reputation for producing "affordable yet exciting and sporty versions of its smaller cars".

"We want to be class-leading even with a performance vehicle, so we're working on getting the best possible blend of high power and fuel economy from the new ST," chief program engineer Matthias Tonn stated.

Fans can keep track of the development of the model via the Ford Facebook page.

Meanwhile, this week saw the Ford Focus named best medium-sized diesel car by Diesel Car magazine.