Ford Galaxy to take part in MPG Marathon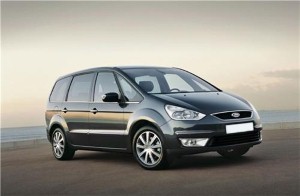 One of Ford's most popular multi-purpose vehicles (MPVs) will be put through its paces this week in an environmentally-friendly race.

The race is aimed at putting manufacturer fuel consumption estimates to the test and began in Stratford-upon-Avon yesterday (15th September).

The Galaxy was named best MPV by Professional Driver magazine this year and accounts for 60 per cent of the large MPV market in the UK, outselling its nearest rival by six to one.

It was also declared best MPV at the BusinessCar magazine awards for the fourth time running this year.

Professional Driver editor Mark Bursa said: "A raft of upgrades and improvements this year have made the Galaxy more up-market and it drives superbly thanks to an excellent automatic transmission.

"[The] Galaxy's all-round competence keeps it ahead of the field."

The MPG Marathon rewards drivers who are able to get the most out of their fuel with efficient driving and is open to nine classes of vehicles, from small diesel cars to large vans, such as the Ford Transit LWB.