Ford launches ice projection ad campaign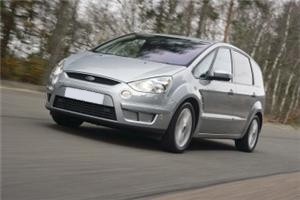 Ford has launched a new three-dimensional advertising campaign to promote the new S-MAX.

In line with the new car and its advanced technologies, the company began an outdoor campaign last week (September 9th) that allows visitors to interact with an advertising display.

Spectators at Senate House in Russell Square, London and the Ventilation Building in Georges Dock, Liverpool witnessed a short projection of an ice-climber reaching the top of the building.

They were then able to 'shoot' sections of the ice away using special lasers.

Produced in conjunction with Ogilvy & Mather and Seeper, the multimedia advertising campaign hopes to promote the forward-thinking Ford S-MAX.

Lyn West, advertising and sponsorship manager at Ford of Britain, commented: "With themes from our 'Get more out of life' advertising campaign, we've been able to engage with our audience in a new way and then continue the dialogue through social media channels."

Evan Grant of Seeper went on to describe the ice projection campaign as "groundbreaking".

The Ford S-MAX is a people carrier with sporty styling which is priced from £21,945.