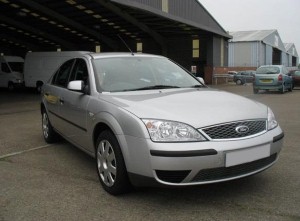 The new Ford Mondeo could appeal to motorists in search of a safe and reliable family vehicle.

Following recent updates to the S-MAX and Galaxy, the popular model has been revamped by the manufacturer and now features a revised version of the 2.2-litre Ford Duratorq TDCi diesel engine with 200PS.

The new car maintains the famous style of the brand but also boasts new features such as LED lighting and an altered bonnet profile.

Available in five-door and wagon versions, the new Ford Mondeo is priced at £17,295.

The company states: "New designs, powertrains and technologies deliver greater driving pleasure and lower CO2 emissions, as well as a more premium feel and even more comfort and safety."

Ford notes that the car also includes larger lower trapezoidal and slimmer upper grilles, chrome trimmings and larger, redesigned tail lamps.

It can achieve fuel consumption of up to 30.7mpg and has a top speed of 130.5mph.

Customers might also note that the Ford Mondeo has automatic transmission and EcoBoost engine technology.