Ford patents autonomous vehicle entertainment system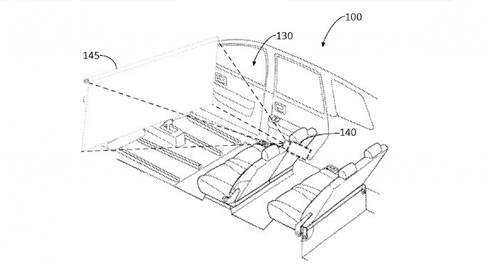 If self-driving cars become a reality, drivers are going to be left with an awful lot of free time. Rather than spend all those driverless miles twiddling our thumbs, Ford has recently obtained a patent for an "autonomous vehicle entertainment system", which will let you watch videos while your robo-car is navigating for you.
When self-drive mode is activated, a projector would swing down and fires up a selection of TV shows and films, in the same style as aeroplane entertainment. There is no guarantee the Ford will ever actually make use of the patent, however it's certainly interesting to see that the manufacturer is considering its options in terms of non-driver entertainment.
Flat screens in the dashboard are also an option that is being considered, and not solely by Ford, either, as Volvo has been working with Ericsson to develop technology that would allow users to stream films and television to their cars while the car is self-driving. Watch this space.