Ford poised to unveil new Mondeo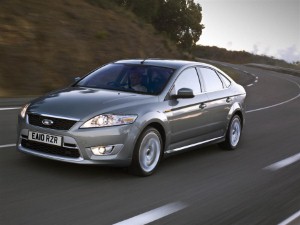 Ford has unleashed an upgraded model in its popular Mondeo range.

The new car is available in UK dealerships now, with a high-tech 1.6-litre direct injection turbo petrol EcoBoost engine, which can achieve 41 mpg while also offering sporty performance.

According to the manufacturer, the model is equipped with the same technologies as the 2.0-litre engines rolled out to large Ford vehicles earlier this year.

It emits 158g of CO2 per km and boasts lower personal and employer taxation than previous models.

Ford of Britain fleet director Kevin Griffin said the new Mondeo is "well suited to the executive car park".

"The efficient 1.6 EcoBoost in Mondeo is a sporty alternative for petrol advocates who switched to diesel in order to pay less tax," he added.

Ford will also make the engine available in its S-MAX and Galaxy models this year.

This month, the company was named Britain's most reliable van manufacturer in the annual reliability survey published by Fleet News magazine.