Ford reveals more details about new Focus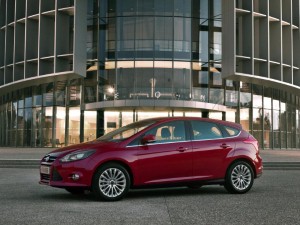 Ford has stated that it will not produce a three-door version of the all-new Focus when it is released in the UK in March.

Commenting on the speculation, Ford of Britain sales director Jon Wellsman said the previous three-door Focus only accounted for "a very small percentage" of sales.

However, the manufacturer has not ruled out the possibility of a sporty coupe following the five-door hatchback and estate versions of the popular model, which have already been confirmed.

The new Ford Focus will boast a series of innovative features, such as low-speed crash avoidance, a lane departure warning system and driver assistance.

Mr Wellsman said: "We have moved away from trying to market these technologies individually, we have put together a number of packages so we think we will get a good take-up.

"This is also part of our strategy to reduce complexity with four trim specifications."

Ford expects to maintain its 15 per cent UK market share in 2011.