Ford to make car parts out of CO2 emissions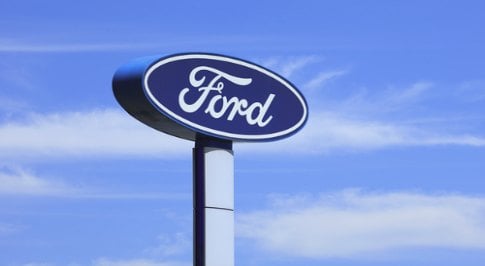 Ford is planning to begin building parts for their vehicles using a new kind of plastic polyester, produced from CO2 emissions. Yes, you read that right.
The motoring world as we know it is undergoing some huge changes. Almost every major manufacturer has an electric or hybrid car in the works, and the trend among car makers today is to display a forward-thinking attitude towards pollution. Consequently, it looks like Ford are leading the charge with their plans to create parts out of their very own emissions.
The science behind it is complex, but here's a simplified version: Ford is working with company Novomer to produce carbon dioxide-based polyols. Polyols are alcohols that form the base of materials such a polystyrene. These polyols are branded as 'Converge', and we could be seeing them featured in Ford vehicles within five years.
If the production of CO2-based parts proves viable and can be done on a larger scale, Ford estimates it can reduce the petroleum used in production by 2 million barrels a year.