Ford unveils Focus ECOnetic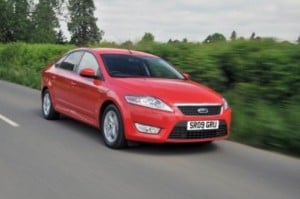 Ford has revealed a new model which is set to become the most fuel efficient compact car available in Europe.

The Focus ECOnetic is expected to be able to achieve 80mpg and ultra-low CO2 emissions of less than 98g/km when its final certification is completed later this year.

Debuting at the Amsterdam Motor Show next week, the model is expected to go on sale in the UK in early 2012, available in stylish five-door and estate bodystyles.

Gunnar Herrmann, Ford global medium car line director, said: "The Focus ECOnetic is a testament to our company's relentless drive for technological innovation and commitment to environmental leadership.

"It's also going to be a great car to drive."

The 1.6-litre diesel version of the Ford Focus ECOnetic will be coupled with a six-speed Durashift manual transmission, which offers a new high-efficiency design that eliminates frictional losses.

In related news, the Ford Focus and Fiesta ranges led their respective segments in the UK last month as the new '11' registration plates were introduced.