New Ford Focus is 'success story'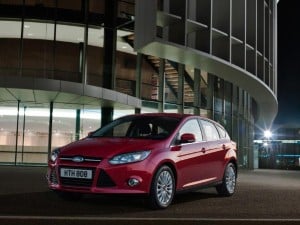 The all-new Ford Focus has proved a success among UK motorists since its launch at the start of the month.

According to the manufacturer, last weekend (March 12th and 13th) saw drivers flock to Ford dealerships to catch a glimpse of the updated model.

Shipments of the Focus have now reached 500 cars per day, it notes, while deliveries of the Estate body style will begin in May.

The new 1.6 TDCi diesel engines deliver 67mpg on the combined cycle, while powertrains featuring the 1.6 EcoBoost turbo petrol engine return 47mpg.

Ford Britain managing director Nigel Sharp noted that the model has been the UK's top-selling car for ten years.

Mr Sharp said the new Focus "delivers a level of refinement and comfort, combined with hi-tech features and connectivity, not found on a medium volume car".

"Dealers are ready with enough new Focus stock to keep the car in pole position in the marketplace," he added.

The Ford Focus and Fiesta lines were the most popular cars in the UK in 2010, the Society of Motor Manufacturers and Traders recently indicated.