Ford unveils new SYNC technology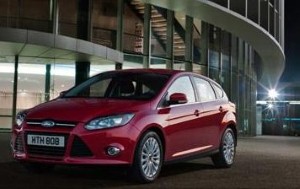 Ford has announced plans to extend new technologies to its European models in 2012.

According to the manufacturer, its SYNC interface will provide a "smarter, safer and simpler" way for motorists to control a vehicle's functions, settings and information.

The new technology will first appear in the all-new Ford Focus, which will reach dealerships in the UK next year.

Announcing the news at the CeBIT Technology Show in Hannover, Jason Johnson, SYNC product development engineer, said: "SYNC is being developed specifically for European customers with the ability to understand multiple languages and accents. It can even decipher unique regional text message acronyms."

Ford anticipates that SYNC technology, which also boasts voice recognition and infotainment options, will be available in two million cars by 2015.

Meanwhile, Ford recently unveiled the limited edition Fiesta S1600 model, which is based on the 1981 Fiesta XR2 and is restricted to just 500 units.