Ford Unveils Special Edition Fiesta ST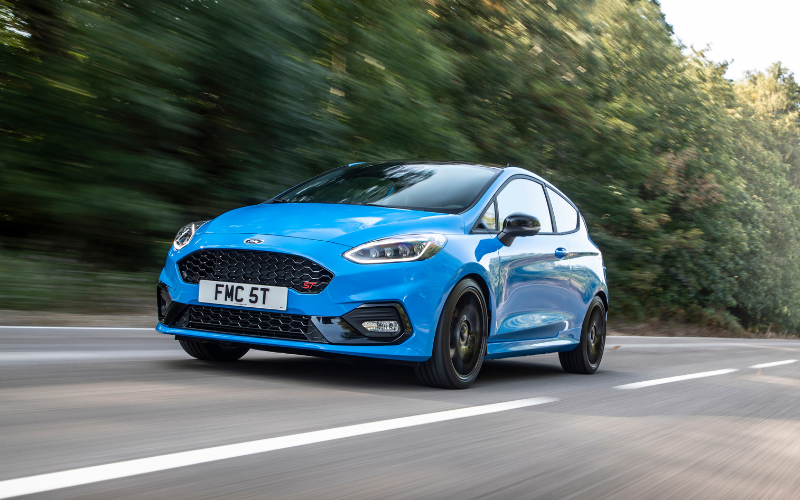 Ford has unveiled a special edition Fiesta ST, with only 300 models to be built for UK orders.
The special edition Fiesta ST is a 3-door only model, tailored towards driving enthusiasts who want to experience enhanced agility and increased responsiveness for the ultimate driving experience.
Stefan Muenzinger, Ford Performance manager for Europe, said: "Our new Fiesta ST Edition squeezes even more excitement out of the best-handling compact hot-hatch on the road. The Edition model puts drivers firmly in control with the ability to manually adjust the feel of their car and fine-tune the handling to suit their personal preference."
Priced at £27,075, let's take a closer look at the special edition Fiesta ST.
Exterior Styling
The Fiesta ST Edition is available in Azure Blue, with contrasting gloss black detailing for a striking finish.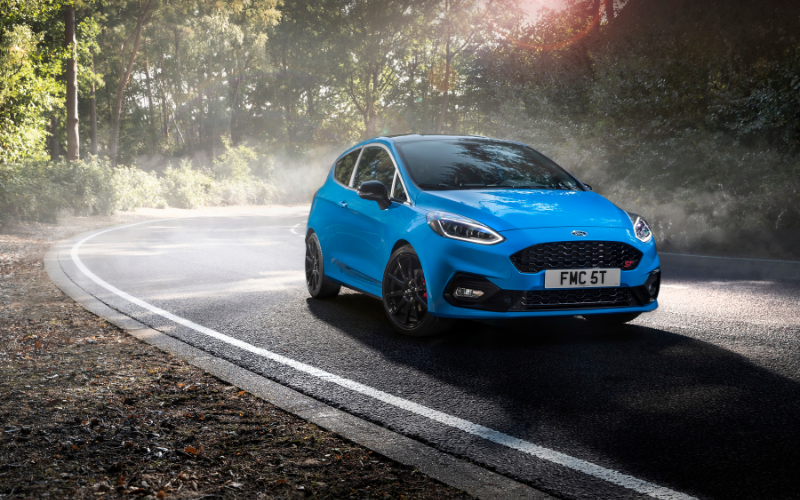 Distinguishing itself from any other ST model, this special edition features a unique black enamel surround on the ST emblem, adding more performance-inspired styling to an already epic car.
The door mirrors feature puddle lamps, which project the iconic ST logo onto the floor when the vehicle is unlocked for a luxury touch, whilst the contrasting front grille, fog light surrounds and alloy wheels make it stand out on every road.
Interior Design
Inside, the sporty feel continues. The handbrake, gear stick and steering wheel are finished in quality leather material, whilst the instrument cluster and decorative elements on the dashboard feature a suave, carbon fibre-effect finish.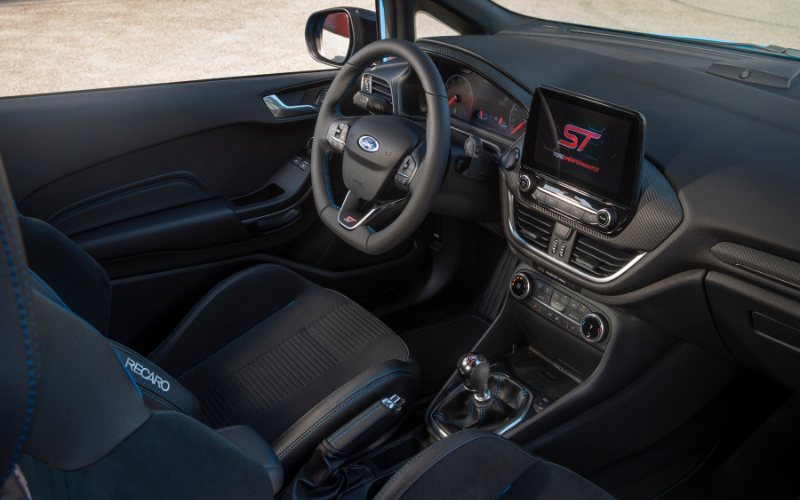 The heated sports seats feature adjustable lumbar support for ultimate comfort and are sleekly trimmed with blue stitching for a vibrant look.
Performance
Ford has fine-tuned the Fiesta ST to optimise balance and control to create the most agile driving experience yet.
Each wheel is approximately 2kg lighter than a classic ST model, which improves grip on the road and overall responsiveness, for a smooth and speedy drive.
The customisable suspension enables drivers to tailor the special edition Fiesta ST to their driving style and can deliver an exhilarating performance on and off the track.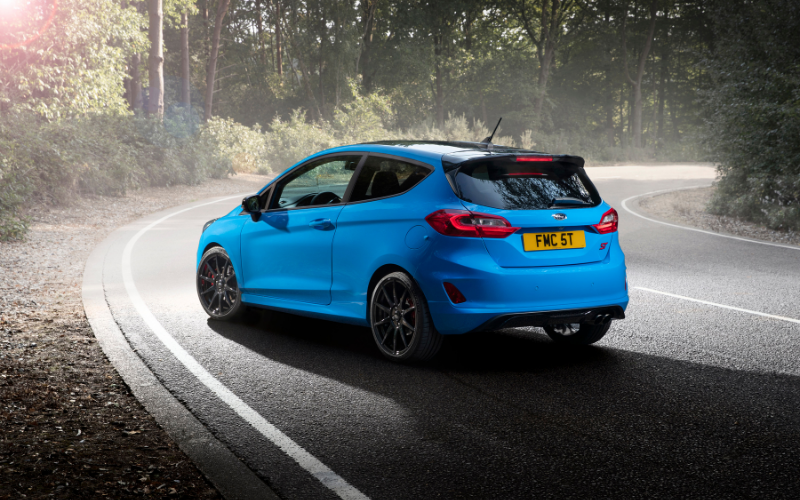 Equipped with a 1.5-litre EcoBoost petrol engine, Ford's performance model can deliver 200PS and 290Nm of torque. Quick off the mark, it can accelerate to 0-62mph in 6.5 seconds and reach a top speed of 143mph.
Technology
Like all Fiesta ST models, the special edition is fully-equipped with the latest technology, offering better connectivity on every journey.
The FordPass Connect modem comes as standard and enables drivers to enjoy an easier and more enjoyable driving experience. Live Traffic updates mean journeys can be planned to find the quickest route, and drivers can remotely control the vehicle, including checking fuel levels and finding the vehicle's location.
With only 300 set to be available in the UK, it's going to be an ST model everyone is going to want.
For more information, enquire online, give us a call, or pop down to your local Ford dealership today.