Geneva Motor Show Round-up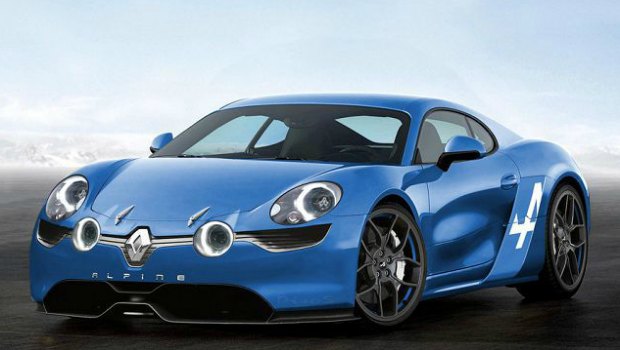 Few events in the motoring calendar generate more hype than the Geneva Motor Show, where developers across the world come to showcase and debut their latest, most exciting developments. Taking place each year in Palexpo, a colossal convention centre close to Geneva's airport, the event is coordinated by the reputed Organisation Internationale des Constructeurs d'Automobiles, who manage many of the most acclaimed, hotly anticipated automotive events on the planet.
Though the show opened to the public on the 9th March, Monday the 7th and Tuesday the 8th served as press days, where select members of the press were able to get a sneak-peak of the cars before anybody else.
We've collated a round-up of five of the cars we've seen so far that excite us the most, noting what about it is about them that we think is sure to excite you, too!
Renault Alpine A110
Fifty-five years after an A110 first graced the roads, Renault have revived the classic vehicle, belonging to their sub-brand Alpine, in the form of a two-seater sports car, boasting a 1.8-litre turbocharged engine that's capable of producing up to 320Nm of torque and 249bhp. Though its mechanics are entirely in line with the latest, contemporary motoring trends, the car fields a holistically retro exterior; it's a blocky white colourway matched with a flowing, vintage frame. With an interior combined from carbon, aluminium and leather seats, expect Renault's Alpine offering to provide a sleek and luxurious drive.
Audi Q8 Sport
We love the look of Audi's newest SUV, a sporting take on the popular Q8 model, boasting a buoyant, orange pallet and stylistic changes to the grill and trim that render this a dazzling variation on an already formidable line. Audi have said that the engine is an electronically supercharged hybrid 3.0-litre V-6 and although you don't see this mode of induction much in production cars, it's not the first time that Audi have turned to electronics for supercharged power. It packs 476 horsepower and 516 pound-feet of torque; not bad at all!
Dacia Logan MCV Stepway
Though the new Wolverine movie Logan may be currently dominating the headlines, quietly there's another Logan in town: Dacia's all new Locan MCV Stepway. Principally, this is a mightily overclocked estate, leaning more to the proportions of a typical SUV. Dacia's cars are renowned for their kindness to our wallets, alongside their excellent quality furnishings. This is definitely one to keep an eye on, if youre in the market for great performance at a great price.
Ferrari 812
Retro looks to be firmly in fashion, with Ferrari introducing its fastest-ever naturally aspirated sports car in a striking red sheen and a chassis reminiscent of the Daytona of yore, so immensely popular throughout the 80s. The 812 rides at a phenomenal 789bhp, with a roaring 6.5-litre V12 engine. As with all Ferraris, this is a stunning piece of automotoring; expect its price to match the degree of razzmatazz.
Honda Civic Type R
The Civic Type R made a striking impression on everyone at last year's Paris Motor Show and it's continued to dazzle in Geneva. This is a radically remodelled take on the classic Civic range, boosting an aesthetic with more bite than what we're used to. There's bold, potent colours, spoilers and side brackets, along with the latest in in-car infotainment. Look out for this one in showrooms later in 2017; we expect it to be hard to miss!