Guest Review: Vauxhall Mokka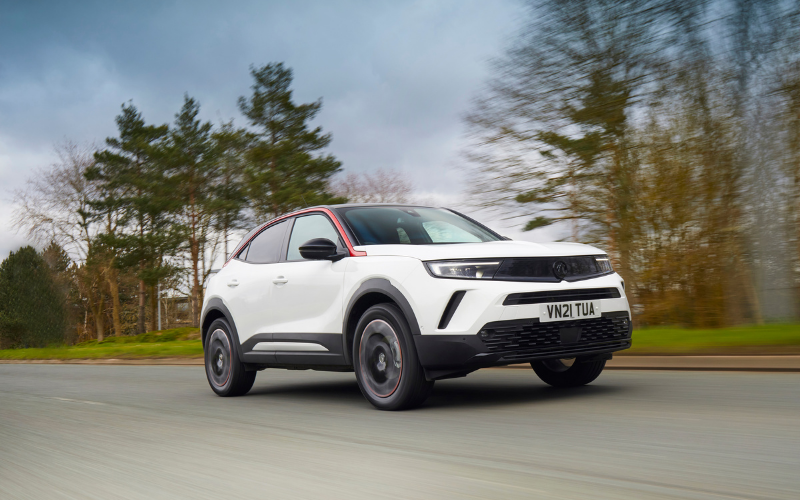 WAKE UP AND SMELL THE COFFEE
It's Mokka flavoured.
Vauxhall has got the knack of producing family friendly cars. Sports Utility Vehicles (SUVs) are all the rage, but Vauxhall has been producing them in varying guises for donkey's years. Remember the Zafira and the dinky Meriva? It's hard to believe that the Mokka has been with us for nearly ten years. Need something a bit bigger?...head for the Crossland and Grandland.
Okay, beauty is in the eye of the beholder, but we reckon the Mokka is a good-looking thing. The SUV craze might be fashionable, but a lot of the products are dull and anonymous. You'd never be able to say that about the Mokka...both inside and out
Vauxhall also gives buyers plenty of engine options with power from petrol, diesel or electric.
If you go for conventional power there are SE, Elite, SRi Premium, Elite Premium and Ultimate trims available, while the Electric Mokka has a similar line-up but all of them get satellite navigation as standard. The petrol engine is a sweet spinning 1.2 litre 3-cylinder unit which develops either 99 or 128bhp. If you fancy diesel, you get a 108bhp 1.5 litre engine. The all-electric Mokka develops 134bhp.
The 1.2 litre petrol engine in SRi trim will probably be the best seller, but it's certainly worth looking at the more powerful 128bhp model which only bumps up the price by just over a grand. It gives the Mokka a bit more oomph which, particularly if you regularly travel with a family on board or carrying a decent amount of baggage, you'll appreciate. You'll crack 50mpg. The 0-60mph time of 9.2 seconds means you'll easily keep pace with motorway traffic. Top speed is 124mph. If economy is the name of your game, go for the diesel Mokka and you'll manage 64.2mpg.
In terms of kit you get a really smart colour touchscreen which includes Apple CarPlay. There are rear parking sensors, climate control, rear view camera, heated front seats, rear dark tinted windows, DAB radio, LED headlights and handsome 18-inch alloys.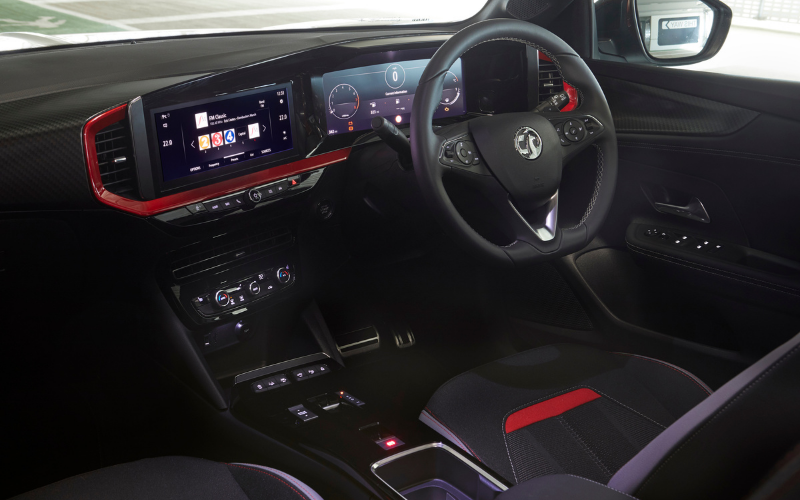 If you want satellite navigation, try the similarly powered SRi Nav which also adds an excellent 12-inch colour instrument panel along with a much bigger touchscreen.
Previous Mokka owners will instantly spot a step-up in terms of interior quality.
It's also more controlled out on the road. The 6-speed gearbox (auto is available) is nice and snicky and the suspension provides a cushy ride at town speeds.
The previous Mokka was one of Vauxhall's success stories in the UK. This latest model will build upon that success.
You can find more information about the Mokka in our newsroom:
Shop our fantastic range of new Vauxhall Mokka deals, here: