Has the Vauxhall Corsa 'become part of UK's road furniture'?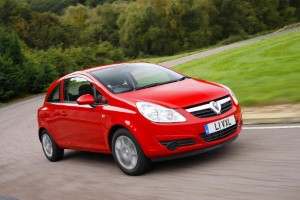 The Vauxhall Corsa is so popular that it has become "part of the nation's road furniture", it has been claimed.

According to a review published by the AA, the 2010 version of the model offers specifications updates and visual enhancements, on top of mechanical improvements.

The reviewer notes that the new car represents a "clear, subtle evolution" on its predecessors, with a new front grille that is comparable to the Vauxhall Astra.

Despite its large diesel engine, the Vauxhall Corsa provides a good compromise between performance and economy, while it also represents good value for money.

It also "makes the most" of its spacious interior and high roof design, giving driver and passengers as much room as possible.

"The latest generation Corsa continues to offer a number of practical features not seen on many rivals, such as the integrated bicycle carrier and adaptive lighting," the writer added.

Meanwhile, a review by Motors.co.uk recently ranked the Vauxhall Corsa as one of the top superminis available to UK motorists.