Highways Agency backs Tyre Safety Month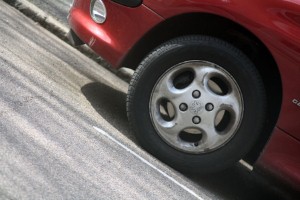 The Highways Agency is backing Tyre Safety Month for the first time.

Organised by non-profit organisation TyreSafe, the campaign runs this month with a view to educating drivers about the significance of regularly checking tyre tread depths.

The endorsement by the Highways Agency will see leaflets distributed through local road safety partnerships, county councils and emergency services.

According to TyreSafe, the easiest way to check the depth of a tyre's tread is to insert a 20p coin into the main grooves. If the rim of the coin is covered by the tread, the tyre is safe and legal.

Drivers who do not comply with tyre laws could face a fine of up to £2,500 and three penalty points for each illegal tyre.

Ginny Clarke, director of network services for the Highways Agency, said the organisation is pleased to be backing the safety campaign.

"The simple 20p test is an essential part of preparing for your journey. By checking that tyres are still in good condition, drivers are helping to avoid accidents and the risk of delays to their journey as a result," Ms Clarke commented.

TyreSafe was formerly known as the Tyre Industry Council and has operated for 16 years.