Hyundai release wearable robot concept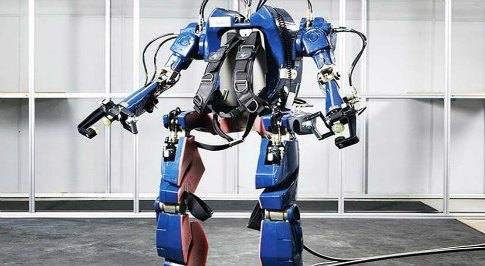 South Korean car manufacturer Hyundai, usually known for their practical and attractive cars such as the Santa Fe SUV and the i10, have recently released a statement announcing to the world their development of a 'wearable robot'.
In an announcement on the South Korean version of the Hyundai site, the manufacturer writes that they are "developing a wearable robot suit for commercialisation with the aim of it being used for multiple purposes". The "wearable exoskeleton" comes as part of Hyundai's Next Mobility programme, which looks to envision the future of transport through innovations in vehicle technology.
As well as consumer transportation applications, Hyundai state that the mechanical suit has been designed with the intention of helping workers in the carmaker's factories, with potential military applications also being suggested. Additional uses theorised include enhancing mobility for the elderly, and those with disabilities.
It's not the first time Hyundai has lead the charge in terms of innovation. In 2015, Hyundai's Sonata became the first car with Android Auto integration, the smartphone-powered software by Google that adds the intuitive layout designed by Android to your car's dashboard and infotainment system.
Hyundai have remained vague as to when we might see their bionic factory workers in action.