Hyundai to showcase iLoad at CV Show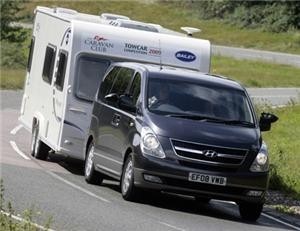 Hyundai will be present at the Commercial Vehicle (CV) Show at the NEC in Birmingham for the first time this year.

The manufacturer has confirmed that it will be attending the exhibition, which runs between April 12th and 14th.

Hyundai will showcase two versions of the iLoad in panel and crew van format, on top of a converted version of the model provided by the Cambridgeshire Police Constabulary.

The company hopes to emphasise the versatility and adaptability of the Hyundai iLoad.

Mark Baxter, Hyundai UK product manager, commented: "Hyundai is committed to increasing the awareness of the iLoad and sees the CV show as an ideal opportunity to demonstrate the iLoad's capabilities to the wider light commercial vehicle user audience."

The new iLoad boasts a Euro 5 engine, offering a CO2 emissions reduction of 10.4 per cent and a fuel economy improvement of 8.4 per cent.

In other recent news, the Hyundai i10 was last week named Best City Car at the inaugural CarBuyer Awards.