Hyundai to unveil new MPV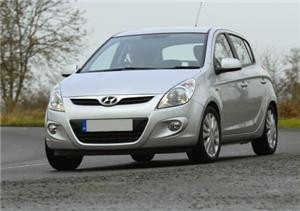 Hyundai is set to showcase its new B-segment MPV at this year's Mondial de l'Automobile for the first time.

Named the Hyundai ix20, the model has a sportier body than most vehicles in its class and was designed at the manufacturer's European R&D centre in Germany.

It follows the ix35 as the company's second European car to boast the new fluid body design.

According to Hyundai, the car combines the functional nature of people-carriers with an enjoyable driving experience.

The manufacturer states: "The new model is a striking departure from the boxy minivan image typically associated with the segment, adopting a more dynamic profile in line with Hyundai's reputation as a modern, progressive automaker."

Another car set to make its debut in Paris on September 30th is the new Hyundai i10, an upgraded version of the popular city car with a one-litre engine and reduced CO2 emissions of 99 g/km.

The original i10 is priced at £7,725 on the road.