Hyundai to unveil two new models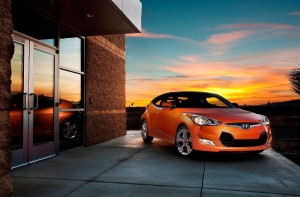 Hyundai has announced that it will unveil two all-new models at the Geneva Motor Show in March.

Designed in Rüsselsheim, Germany, the D-segment i40 car is aimed at drivers looking for a 'modern premium' motoring option that boasts high-end specifications at an affordable price.

The model's spacious, luxurious interior could entice some customers, while others could take note of its stylish design aesthetic and five-year aftercare package.

Hyundai is also poised to showcase its new Veloster three-door coupe at the Geneva Motor Show next month, offering enthusiasts their first opportunity to see the car on European soil.

"First shown at the North American International Auto Show last month, the Veloster features a unique 1+2 door configuration and combines sporting looks, real-world practicality and cutting-edge technology," the manufacturer noted.

It added that the coupe offers CO2 emissions of just 132g/km.

The 81st Geneva Motor Show takes place between March 3rd and 13th at Geneva Palexpo.