Insignia tops UK D-segment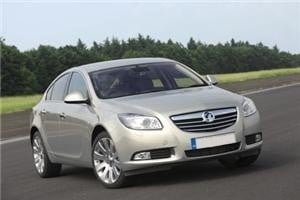 The award-winning Vauxhall Insignia led the UK D-segment last month, according to figures from the Society of Motor Manufacturers and Traders (SMMT).

Some 7,826 units were sold in the UK in March this year, an impressive 69 per cent year-on-year increase.

The model also recorded a 147 per cent increase in purchases from business motorists and fleet managers during the same period.

On top of this, the Vauxhall Insignia was the overall bestselling D-segment car in the first quarter of 2011, shipping over 11,000 units.

Vauxhall managing director Duncan Aldred commented: "Not only are vehicles like the Insignia, Zafira, Vivaro and Movano leading the way in each of their sectors, but we're also steadily increasing our market share, year on year."

The manufacturer notes that the Zafira topped the MPV segment last month, a fact that could lead to the upcoming Zafira Tourer being a hit among UK motorists.

Parkers recently named the Vauxhall Insignia its Family Estate Car of 2011.