Is the Nissan Note a serious alternative to Honda Jazz?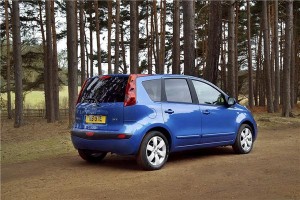 The Nissan Note has come in for praise after a reviewer said that it was a smooth-handling vehicle, capble of competing with others in its class.

According to one expert at Honest John, the compact car is practical, economical and good to drive, as well as boasting a tax-friendly diesel engine option.

The writer noted that although it may not offer an interior that competes with the Jazz, it does boast a spacious build, with a large amount of storage area for family motorists.

Small appliances can be powered by using a plug socket provided in the car's boot, while the 103PS 1.5 dCi version emits just 119g/km of CO2, placing it in the band C road tax bracket.

"You can choose the fastest or shortest route [using sat nav] and there's an 'Eco' option which selects a route aimed at optimising fuel economy. That's complemented by traffic message channel with alternative route calculation," the reviewer commented.

Top Gear has similarly praised the small vehicle, calling it "a small car with big ideas".