Is the Nissan Qashqai reliable and comfortable?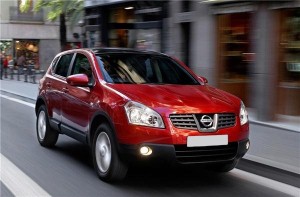 Posted by Sebastian Turkenburg

The Nissan Qashqai has been named the best vehicle in its class in a consumer survey.

According to Driver Power 2011, which is based on the responses of 23,000 British drivers, the Qashqai is a comfortable model that offers reliability and dynamism.

Motorists particularly noted its performance and ride quality, as well as its flexibility to serve as a people carrier.

The car was placed in fifth position in the Driver Power Top 100 models and would also have competed well in the Compact Family Car category if it has been entered into it, Nissan claims.

Paul Willcox, managing director of Nissan in Britain, said: "The Qashqai has been a huge success for Nissan and the UK manufacturing industry, with more than 900,000 produced at our Sunderland plant.

"It's great to see that drivers rate it just as highly as we do."

Nissan was also named Most Improved Brand in Britain by respondents of Driver Power 2011.

The company sold 607,000 vehicles in the 2010 financial year - an increase of almost 100,000 units on 2009 figures.