Is the Seat Exeo ideal for company car drivers?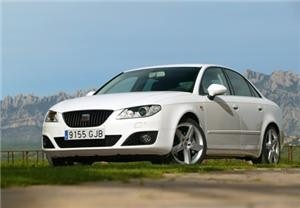 The Seat Exeo is a standout model in the competitive UK D-segment, it has been claimed.

According to a review published by the AA, the model offers good handling and ride comfort, in part due to its "slick" automatic gearbox and excellent equipment levels.

Utilising Seat's arrow design, the Exeo could be attractive to fleet managers and company car drivers who want a reliable vehicle for business use.

The car is available for purchase in petrol and diesel versions with six-speed manual transmission and a higher ratio top gear for "refined cruising".

While noting that the new Exeo has not received a total facelift, the writer observed how high-specification models boast LED rear lights.

"The proven combination of the diesel unit and self-shifting gearbox makes for easy driving in traffic, and the manual mode is surprisingly sporty," the reviewer commented.

What Car? gave the Seat Exeo a four-star rating, observing that it is "a high-quality car for the money".