Iveco plumbs in new fleet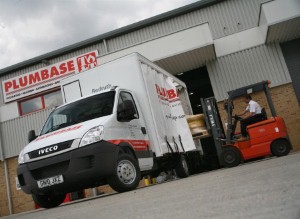 Iveco is in the process of delivering some 107 new vans to Plumbase, the specialist plumbing merchant.

The company is providing its Iveco Daily vans as part of the deal and branches across the nation are set to benefit from the new motors.

Head of transport at Plumbase owner Grafton Merchanting GB, Phil Alexander, said it was an easy choice to invest in new Iveco vans.

He added that each of the vans has a demanding role to play, as deliveries need to be made six days a week.

"This is where the Daily's exceptional manoeuvrability really comes into its own," he said, adding that the van can easily handle the difficulties of getting down narrow streets full of parked cars.

Iveco says that the 2.3-litre diesel engines fitted to this new fleet can offer drivers a constant maximum torque - useful for responding quickly to acceleration, even with a full load.