Johnson supports electric vehicles like Citroen C-Zero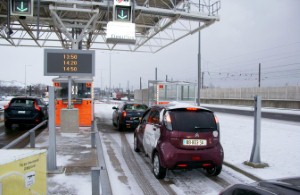 London mayor Boris Johnson has viewed the all-new 100 per cent electric Citroen C-Zero model.

Celebrating plans to launch Source London, a network of charge points for electric cars, the mayor noted the importance of zero-emission models in "pushing down" pollution in the capital.

Johnson revealed his hopes that the uptake of electric vehicles and the launch of the charging network could "make our city the electric driving capital of Europe".

Linda Jackson, managing director of Citroen UK, said the model "is perfectly placed to demonstrate the benefits of switching on to electric power".

"We are delighted to see the Citroen C-Zero take its place at the start of an exciting new era for London," she added.

Ms Jackson went on to note that people buying the C-Zero will benefit from not paying company car tax, vehicle excise duty or the London congestion charge.

According to What Car?, the vehicle is a favourite because it offers strong acceleration and minimal running costs.