Is the Citroen DS3 the Car of the Year?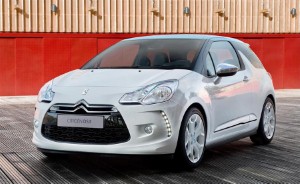 The Citroen DS3 has been named Car of the Year at an influential industry awards ceremony.

Beating stiff competition from other models, the vehicle was chosen as Best Small Car and overall Car of the Year at the annual Diesel Car Magazine Awards.

According to Citroen, the DS3 has "transformed" the supermini sector, adding unique personality and driving dynamics.

The company has taken DS3 sales totalling 80,000 units.

Diesel Car editor Ian Robertson said the model has "an ageless air".

"The driving experience combined a secure, planted feel with a pert, grippy liveliness that makes it real fun behind the wheel," Mr Robertson noted.

He went on to comment on the Citroen DS3's "youthful exuberance" and "trendy appeal".

The DS3 has previously won awards from Top Gear magazine, Fifth Gear and CarBuyer.

Meanwhile, the car has recently performed well in the World Rally Championship recently with Sebastien Ogier and Julien Ingrassia behind the wheel.